Saga Creator Says Video Game Would Be More 'Exciting'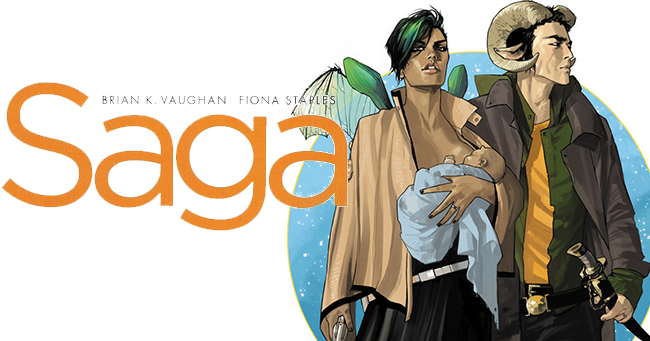 Saga is a hot title in comics right now, specifically because Brian K. Vaughan and Fiona Staples are DAM good at their job and the sci-fi space opera is just incredible reading. As such, the speculation levels are at maximum for when it will see an adaptation to TV, film or even a video game. Apparently, the latter has come up, and Vaughan, for one, is up for the idea.
Speaking with The Verge, Brian said, "That's actually something that has come up. A Saga video game, particularly if it's sort of about characters other than the main characters in our story, is really exciting to me — even more exciting than a film or TV show. So, uh, never say never."
So, there are plans to expand Saga beyond the page. Of course, WHO is as important as what when talking about an adaptation. There's certain studios we'd all prefer more than others. One of the best for story-telling right now is Telltale games, and the Y: The Last Man creator is familiar and wouldn't hate the decision to work with them.
"I love those Telltale games that I've seen. It's very clever. I like that it's based on making moral decisions, it's not just a button-masher kind of game."
Will it ever happen? Who knows. Who would you like to make a Saga video game, and what kind of game would you like it to be?