Real Life Titan Eren vs Female Titan?!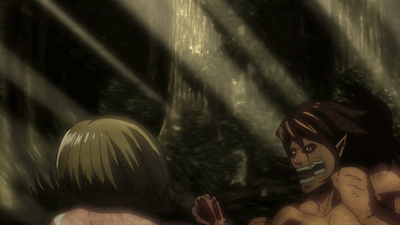 Ok maybe not really real life but as close as we are ever going to get. That scene between Titan Eren vs Female Titan has been imprinted into the minds of every fan who has seen it – now imagine getting to watch it for real? A lucky few can as part of the Universal Cool Japan event in Universal Studios Japan, they announced on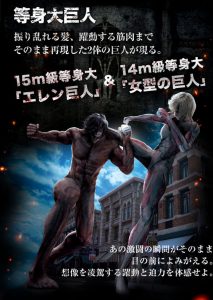 their official website that Attack on Titan would not be the only title to be recreated as part of this experience as "real" attractions – titles like Evangelion, BioHazard (or as we know it resident evil) and Monster Hunter.
Can you only imagine a realistic 15m Titan Eren facing off against 14m Female Titan – see these too locked in the fierce combat we remember – to see these monstrous creatures brought nearly to life.
An attraction I need to see – the theme park will bring visitors through the world of the titans and they will witness it all from the standpoint of the Survey Corps. An experience of a lifetime – one not to be missed.