Mike Colter Is Netflix's Luke Cage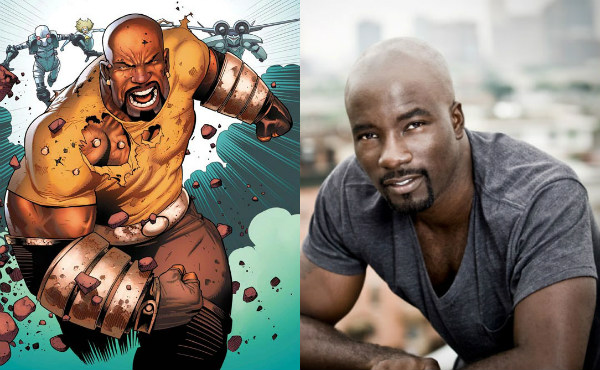 Marvel and Netflix announced earlier this morning that Mike Colter had earned the role of Luke Cage in upcoming 13 Episode series Jessica Jones in 2015 following Marvel's Daredevil.
To quote the official announcement; "During the course of an investigation in New York City, private investigator Jessica Jones encounters the enigmatic Luke Cage – a man whose past has secrets that will dramatically alter Jessica in ways she could never have imagined."
Mike Colter will star along side Killing Bono and Don't Trust The Bitch In Apartment 23 actress,Krysten Ritter, who was just recently cast in the title role of Jessica Jones
While addressing the press, Executive Producer and showrunner Melissa Rosenberg said that "Mike embodies the strength, edge and depth of Luke Cage. We're excited to have him bring this iconic Marvel character to life."
"Fans have longed to see Luke Cage brought and in Mike we've found the perfect actor," explained Jeph Loeb Executive Marvel's Head of Television. "Viewers will get to meet Luke Cage in Marvel's A.K.A. Jessica Jones, and experience why he is such an important super hero in the Marvel mythos.
Though the announcement doesn't officially state it, I think we're safe to assume the Colter will also be cast for the role in the solo Luke Cage series and later on in The Defenders.