Bond 24: Cast, Car and Title announced.
Superherohype.com has reported that the film hitherto refer to as Bond 24 has been titled with cast.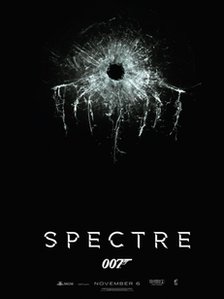 However, it behooves that we open with an amendment. It was rumored that Christoph Waltz would play Blofeld, rumor covered on this very site, by this very writer.
While Waltz is signed on he will, according toSuperherohype, be playing Hannes Oberhauser, an Austrian skiing instructor from Bond's boyhood. For what it's worth, I am glad of the news as it means Waltz has successfully sidestepped type casting with a more filial part. Other cast include:
"Rory Kinnear as Tanner, Ben Whishaw as Q, Naomie Harris as Moneypenny, Ralph Fiennes as M, Andrew Scott as Denbigh, David Bautista as Mr Hinx, Monica Bellucci as Lucia Sciarra, Léa Seydoux as Madeleine Swann "
Daniel Craig will be returning to the role of himself, a role he has claimed he will continue in: '"…until my knees go"'.
The film will be know as Spectre or SPECTRE. For fans alarms are ringing: SPecial Executive for Counter-intelligence, Terrorism, Revenge and Extortion is a major feature of the original novels by Ian Fleming. Past leadership of this global terrorist organization has included Blofeld
According to superherohype.com:
'Spectre will be filming at Pinewood London, Mexico City, Rome, Tangier & Erfoud, Morocco, Sölden, Obertilliach and Lake Altausee and Austria.'
They also say that 007's car for the forthcoming film is to be the Aston Martin DB10. Thus far the only trailer available is less than 20 seconds. Tell us what you make of it below.