Style Saturday – Ice ice… Climbers?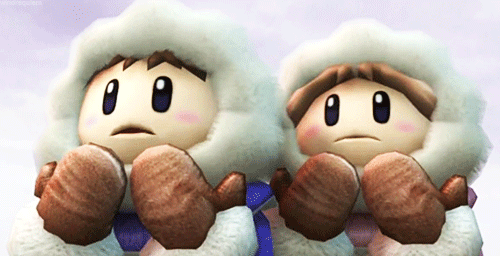 A while back I did a Style Saturday based on Marceline and Finn from Adventure Time, practical fashion that kept the chill of Autumn out without cramping your style! Well forget that right now! It's cold out there, it's really frickin' cold out there and preliminary forecasts are already reporting that the country is headed for a tough Winter. So where does that leave us? Wrapped up in uncomfortable scratch woollie wraps that are as boring as they are heavy! Well sod that, if the Ice Climbers can look awesome in their bundled body suits then who says we have to face winter with despair?!
I've chosen some simple outfits this time round accentuated with colourful and practical accessories – let me know what you think!
Female Ice Climber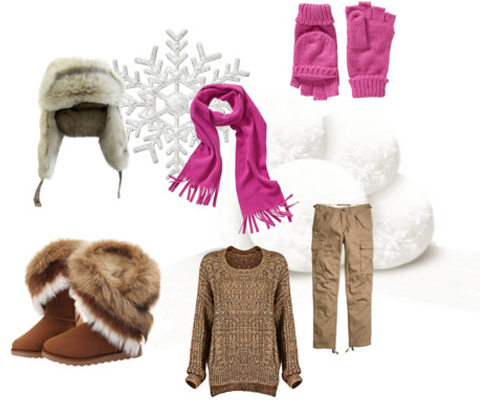 Nana or the Pink Ice Climber is one half of the Ice Climbers and while very little other than the colour of their suits distinguishes her from her partner. However that said Nana's bright pink parka makes her stand out more than Popo so I kept that in her scarf and her mittens.
Knitted Jumper – €32 Faux Fur Aviator Hat – €47 Faux fur high-trimmed Boots – €42
Cargo pants – €24 Pink Fleece Scarf – €4.82 Pink Mittens – €7.24
Total: €157.06
Male Ice Climber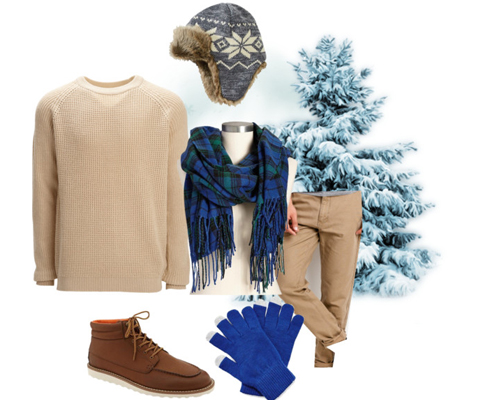 Popo wears a blue parka similar to the one of Nana. I've kept simple but warm tones in the jumper and pants for this outfit and a tough striking brown in the work boots which are ideal for this time of year. The cap is faux-fur trimmed and I've kept the accessories heavy but with nice blue tones running through them.
Crew Neck Jumper – €40 Fur Trim Trapper Hat – €17 Pants – €40
Work Boots – €32 Gloves – €4.82 Scarf – €15
Total: €148.42
As always I'd heartily recommend browsing your local charity shops and taking a trip to clothing stores like Penneys both these outfits can be swapped with cheaper items without hurting the overall look. I'd also like to point out that both colours work for men or women, wear what makes you comfortable!
Editor-in-Chief, part-time super villain and hoarder of cats. If you can't find me writing, I'm probably in the kitchen!