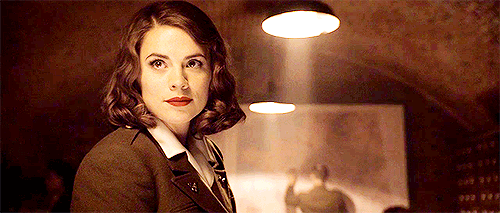 It had been rumoured since the summer that actress Hayley Attwell would reprise her role as Agent Carter for the upcoming Marvel movie Ant-Man and now that rumour has been confirmed to be true. A casting ad posted by Project Casting lists the following:
"Casting directors are looking for an actor to work as a stand-in for the actor Haley Atwell. Haley Attwell is 31, 5'7 and 112 pounds. She is best known for her work in stage productions such as A View from the Bridge, and in films such as Cassandra's Dream, The Duchess, The Pillars of the Earth, and Captain America: The First Avenger. In addition, casting directors are looking for a body double that meets certain requirements."
The ad was placed in the city of Atlanta, the filming location for the movie and now that we know Attwell/Carter is back there is a little more credit to be given to the other half of the rumour – Carter will feature alongside Howard Stark, Armin Zola and a young Alexander Pierce at the foundation of S.H.I.E.L.D.
Editor-in-Chief, part-time super villain and hoarder of cats. If you can't find me writing, I'm probably in the kitchen!