Music Monday – 24/11/2014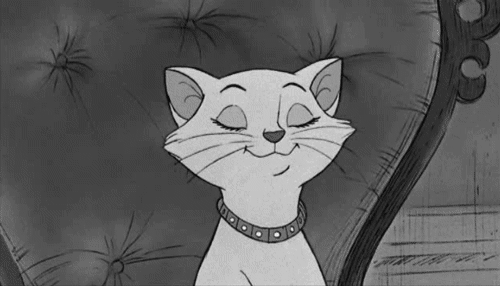 Last few Music Mondays I've done have had a theme. Time for a change. Here is a run-down of the tunes cluttering my head. These are the tracks that come to me when I need them. Enjoy.
The Crusaders – Put it Where You Want It (1972)
These fellas will transport you back to the '70s, even if, like me, you were not born until long after the decade was over. They have a strangely iconic status, in that though you may be unfamiliar with their work you may well find it sounds vaguely familiar, like a chord half-remembered. The sound is amalgam and their output prolific – allmusic.com credits lists nearly 200 credits to their name. In Put it Where You Want It what Scott Yanow calls the "trombone/tenor frontline [that] became a trademark" is clear.

Giuseppe Verdi– Libiamo ne' lieti calici (1852)

Taken from Verdi's opera La traviata, Libiamo ne' lieti calici is a duet  between Violetta and the young man who is besotted with her, Alfredo Germont. The opera is based on The Lady of the Camellias or La Dame aux camélias a play by Alexandre Dumas, fils, which is itself adapted from a novel of the same name by the same author. Sometimes simply know as The Drinking Song, the song, for all it's sexual tension, is a rollicking, knee-lifting number. It may have been met with derision in its time, but merry-making is clear today, excellent for a night out at the theater or night in with friends, providing the necessary booze is to hand of course.

Mel Brooks – To Be or Not to Be (The Hitler Rap) (1983)
Mel Brooks is a individual who most would regard as difficult to dislike. With a filmography that includes The Producers (1967); Blazing Saddles (1974); Young Frankenstein (1974); High Anxiety (1977); and Space Balls (1987) one could well be jealous. Still, when someone is so consistently funny dislike becomes difficult. However, – as if all that weren't enough! – his Hitler Rap To Be or Not To Be is what made me love him. It should be noted, the song appeared on the soundtrack album for a movie with the same name, however, it did not part of the film itself. The lyrics alone are a feat of verbal gymnastics, where Brooks, as Hitler, surmises the rise and fall of the Führer (evidently Mel wasn't done lambasting him after The Producers). However, with the video we have Brooks, dressed as the Hitler, dancing with chippendales and go-go dancers. With western music, sexual ambiguity and partial nudity the track lampoons everything the Third Reich stood for. And it is utterly glorious.

Robert Johnson – Crossroads (1936 )
Near all of Robert Johnson's known work was recorded as part of a three day session in the Gunter Hotel in San Antonio, room 414. An enigmatic figure, it was rumoured he sold his soul to the devil in exchange for his proficiency, a suspicion "backed-up" by one of the few photographs of him, where the devil seems to be lurking in the background. How did he get that good that quickly?. The short answer is talent + economic necessity. As a jobbing musician, Johnson seldom had time for anything else but his music and if he didn't play he didn't eat. As to the rumours, they can be explained away still more easily: jealousy. There are some songs to which it is difficult to ascribe value. For me, this is one.

Claude François – Comme d'habitude (1967)
Frank Sinatra's My Way is regarded a quint-essential feature of the Great American Songbook. However, many don't realise that it is adapted from a french song Comme d'habitude recorded two years before by Claude François. The adaptation, is loved and loathed in equal measure, a stoic and proud acceptance of the inevitable. The French song however is a little different. The song details the sad life of a couple and their frustrated love. Comme d'habitude translated simply means: as usual. The song shows the dismal nature of two lives, who in part persist by taking solace in routine. If you've not heard this song I urge you do so now, especially if you dislike the Sinatra version…

Daft Punk- Derezzed (2010)
Tron: Legacy (2010) has its problems. The soundtrack is not one of them. Derezzed is the sort of track that you can see yourself dancing to in a a club and being so caught up that a crowd gathers to cheer you on. Of course, it is more likely that following a little liquid courage you would sally forth kick every third person in the shin dislocating your own shoulder socket. Still, nice to dream. Some might think the tempo makes for good wake up music, if there is such a thing. Still, if such an honour exists does exists it must go to Ian Dury.

The Pogues & Dubliners – The Irish Rover (1987)
When the family get's together we sing. This is the one we all stumble over, for obvious reasons (so many verses in case you haven't heard it). Two giants of Ireland's music scene came together,forming a behemoth of a song, about a behemoth sized boat. Like Libiamo ne' lieti calici it is a feel-good song, although it does not find itself on the same pedestal of High Art. Not that that is in any way relevant, mind you. With Christmas on the way, I'll be printing off the lyrics in a bid to get ahead for this years festivities. If I wrap my head around that that, the Daft Punk pipe-dream may be insight after all.