Music Monday 03/11/14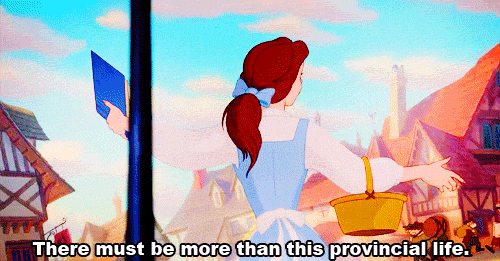 Let's leave out chart topping hits, golden oldies and motivational power balls that I secretly lip synch to on my walk to work for the next five days that will hopefully blur into one super long day and I'll hardly notice it at all… please help! I have had a week off and I've got the Monday morning blues/dreads/fears/nightmares seriously please help! With my state of mind I'm calling in the big guns, the Disney music, it's here, it might be annoying to some but it is an emergency!
Please feel free to lip synch to ALL these tracks because you know I will be… *puts headphone on* *puckers lips*… on with the show!
 Mulan – Honour To Us All
Right, psych myself up, I have to get ready and I have to face the day with well… an acceptable face! Where better to started this emergency motivation Music Monday than with Mulan. Shower, shave, shirt (mind out of the gutter please!) and a proper breakfast – if I can hit at least two of those (and showering is mandatory) then I'll be starting the week off on some decent footing! Now all I need is a cricket from luck and I shouldn't blow it… but I'll settle for some super strong coffee!

Beauty and the Beast – Belle
Eugh! It's bright out there! Bright and cold! The caffeine is coursing through my veins and I can do this! Oh wait… there are other people out here! My walk to work crosses paths with school children and teenagers, bright eyed little basta….darlings… all excited to see each other and their parents eagerly hurrying them along the footpath and into the security of the school yard. Trucks are unloading stock, traffic is purring and the air is rattling with commotion… I wish I was still in bed!

Frozen – Let It Go
Right, it's Tuesday evening and I'm convinced tomorrow is Thursday because Thursday is basically Friday evening and I'm almost finished work! Self-delusion bubble bursts the following morning and I release it's 8:55 am, I've a dozen e-mails and I really can't see anyway out. A couple of deep breaths and an extra shot of espresso and I can do this, I can just… let it go and make my way through the day!

Toy Story – You've Got a Friend in Me
Turns out that espresso helped and the day is flying by but only because I am awake properly for the first time in the week and I remember that I actually really like my job and even more so I really like the people I work with!

Princess and the Frog – Almost There
Probably should have slowed down on that caffeine intake because I'm jittery and jiving, oh well! It's Wednesday evening and tomorrow is Thursday, I'm almost there, almost the weekend and I've got enough tar-like coffee boiling in my blood to see me through a whole month of Mondays! I'm almost there!

Hercules – Go the Distance
Seriously Thursday is a breeze, I don't even remember those other days or even how painful they were, Friday is on the horizon and more importantly 5pm on Friday is around the corner – Thursday should just merge with Friday and get it over and done with! I can do this!

The Lion King – I Just Can't Wait To Be King
Did someone say Friday Feeling? Four down, one to go and it's Friday. Friday is not just a day, it's not 24 hours, it's an emotion, you're motivated to see the close of business like no other day, you're at your most productive because if you keep busy then you'll hardly notice the time flying and the best part? EVERYONE AROUND FEELS THE SAME! It's Friday, enjoy, you deserved it! The weekend is here – don't blow it like last weekend where you spent it in pyjamas, annoying your cat and watching binge marathons of Parks and Recreation, no this weekend will be totally different… maybe…

Editor-in-Chief, part-time super villain and hoarder of cats. If you can't find me writing, I'm probably in the kitchen!