Let's Play Some… Indie Games

The Indie Game market exploded in recent years and rapidly picked up a large following over the last few years – that's had some very postive and very negative knock-on effects but that's for a different article. No, today we are going to take a look at some of the great indie games available today, some of these guys you will have played or at least have heard about. Here are some of my favourites Indie titles that may not be the newest, they are the ones I keep coming back to and are totally worth checking out and adding/starting a collection with!
Evoland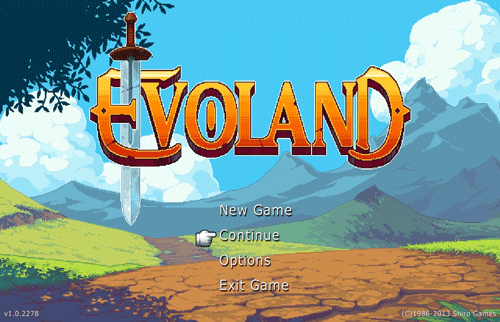 Evoland is an amazing little gem of a game that everyone should play at least once. It can be bought on Steam and  in sales has gone for around €3. The game starts off as an 8bit RPG adventure and builds it's way up to current graphic standards of a Nintendo DS game. You start off with no sound or text and work your way up to full HD graphics and much more. It has the nostalgic feelings of playing Zelda and Final Fantasy mixed together in a very good way. While being an RPG adventure game it also has a few puzzles thrown in and of course in true Zelda/Final Fantasy style, some epic boss battles.
Fez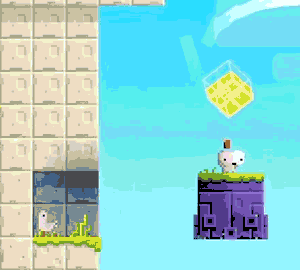 Most of us know Fez and if you don't you need to move house from under that rock. But just for those who don't… Fez is a must buy game for any indie game lover. Apart from being cute and brightly coloured it is also very entertaining. The game is played pretty much like a giant Rubik's cube; you play on one side but you can rotate the world around you in order to proceed with your current quest. This game at times can test your patience as you are trying to remember how to get to certain areas and sometimes you might have been walking right past it but forgot to rotate the world to see what was on the other side of a wall. The game is a masterpiece at all levels and a must have for any avid Indie Game fan.
Super Meat Boy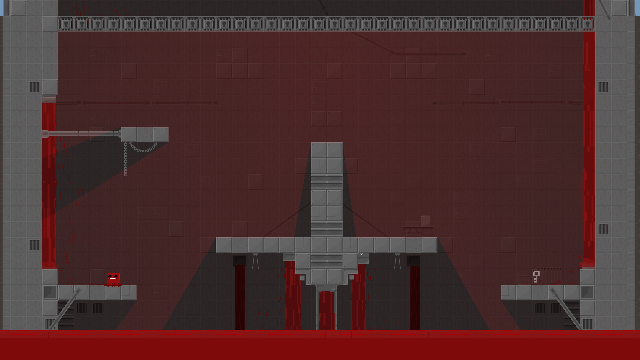 This game is so adorable considering you are a pile of insides slinging yourself against walls. The whole point isto rescue the girl….who is also a pile of meat. The whole idea is when she is with you she keeps you together and makes you whole again…….. see adorable isn't it. Anyway so the aim of the game is kind of like Mario. Reach the end of the level while overcoming obstacles to get to her but the bad guy keeps running further away with her. The only difference is it is not a side scroll game it's just one still level and you have got to jump around the screen to the end point. Sounds easy but trust me it's not!
Tiny Dice Dungeon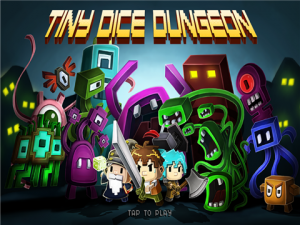 I recently found another little gem. Unlike the rest, this game is a mobile game I came across. The main idea is to kill all the monsters on every level and collect the treasures. But with all this you also get to build up your own little village and go on mission to rescue town's people that will help you in some way or else open up a shop in your village. You can also have monster companions on your journey somewhat like Pokémon. Now the best part is the battle system which is done by dice roles. The higher you level up the more die you can have which in turn means more attack power. But then you also have different die like health, attack and support, so there is a strong element of strategy to this games.
It gets very addictive so be warned!
Don't Starve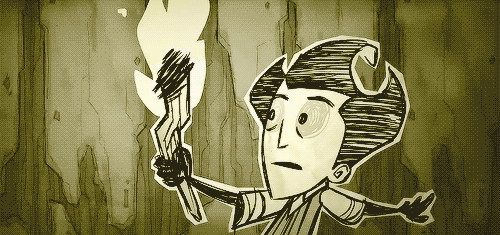 If you happen to be a fan of Tim Burton then this is the game for you. Although it isn't made by Tim Burton it does have a similar animation style to it and some of the odd creepiness too. This games is basically all about survival.
You wake up in a bizarre world and have to gather materials like food, shelter and weapons to keep yourself alive andwhen night falls you better be ready. The things that go bump in the night do a hell of a lot of bumping and by that I mean basically… they eat you alive. This game takes a little bit of time to get used to and you have no quests or hints to go by so it is pretty much do or die. This in turn makes it very fun once you get a strategy going and actually start making your way in this odd world.

So there you have some of my favourite Indie Game titles but what are yours? Am I missing something? Let me know in the comments below! In the next Let's Play Some… Declan will be looking at Strategy Games so feel free to remind him of some of the best ones out there below too!