#5 Marvel wants to know who leaked that Avengers: Age Of Ultron Trailer

Whoever leaked the trailer is going to pay it seems… Avengers: Age Of Ultron has already gone on to be the most viewed promo for any film the studio but with it being released earlier than expected it looks like this isn't over quite yet.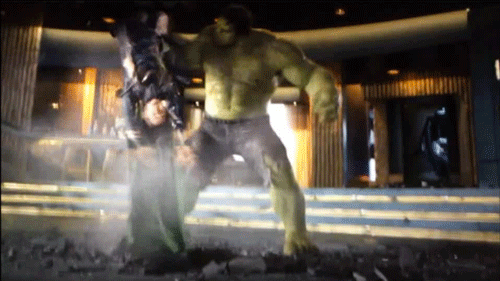 It looks like the company is going to court to find out just who was responsible for that trailer leak, and they are determined to find out the culprit.
According to papers filed in a California federal court, Marvel wants Google to provide details of who someone using the name 'John Gazelle' is as that's the user who posted the film to a Google Drive account, and the studio wants the IP address that's associated with their YouTube and Google+ accounts.
The court filing issues issuance to Google "to identify an alleged infringer (or infringers) who posted content known as Avengers: Age of Ultron, which infringes copyright rights held by Marvel (the Infringing Content) on systems operated by Google without Marvel's authorization".
The identity of the "alleged infringer (or infringers)" will "only be used for the purpose of protecting Marvel's rights under title
17 U.S.C."
Whoever you are, John Gazelle, it's best to start running now. They've got a Hulk.
#4 Mark Wahlberg confirmed as The Six Billion Dollar Man
The Six Million Dollar Man has got an upgrade in more ways than one with Mark Wahlberg set to take the title role.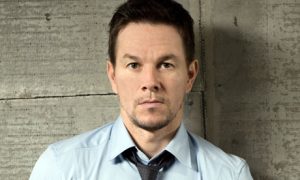 Using the 1970s TV show as its inspiration, The Six Billion Dollar Man will see Wahlberg as Steve Austin, a former astronaut who is seriously injured in a plane crash. Yet he's saved by doctors, who give him new bionic legs, a bionic arm, and a bionic eye. From there, he becomes an agent at the Office Of Scientific Intelligence.
The Six Billion Dollar Man is being directed by Peter Berg, who has also worked with Wahlberg with Lone Survivor. The film is set to go into production next year, with the idea being to get it on cinema screens in 2016.
#3 First trailer for Archer Season 6 Lands online

After the controversial season 5 the decision has been made to have an 'unreboot' and retunred to it's original cast. Here's the first look before the season hits our screens in January.
#2 First look at The Simpson/Futurama crossover episode
"A show out of ideas teams up with a show out of episodes," a direct quote from the opening seconds of The Simpsons/Futurama crossover episode.
Check out the couch gag below!

#1 Region-free Consoles for Nintendo
In a Q&A on Nintendo's official website Nintendo president Satoru Iwata addressed console region-locking in a Q&A session on Nintendo's official website, stating that unlocking the regions is "an issue that needs to be considered in the future."


This would be advantageous for both Nintendo and consumers if the region-locking was removed, but that unlocking the regions would lead to more issues that Nintendo would have to resolve.
Region-locking, he stated, was implemented because of reasons such as "a history of localization taking an extremely long time, a variety of marketing constraints and circumstances in each country, and the fact that the license needed to sell games have not always been granted globally."