Style Saturday: It's Fashion Time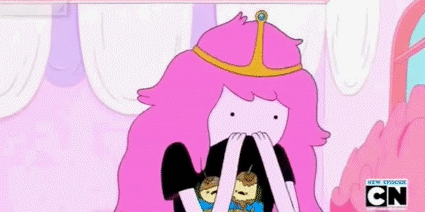 I have been itching to get my teeth into Style Saturday but when this came thundering my way I completely blanked – I like clothes, I like wearing clothes but I don't like shopping for them, in person anyway – I usually walk into the clothes shop, find the first thing I think looks half decent, snatch it off the rails and awkwardly toss it at the shop worker and walk away instantly regretting my purchase – I prefer to shop online, it allows me more time to piece outfits together and I can find what I need and usually for a better price.
So, what have I picked? We're going into my favourite time of the year, late Autumn into early Winter and that means wind, rain and sharp cold air and one of my favourite cartoon shows – I'm going with Adventure Time. Ooo is no stranger to fashion, from fluorescent pinks in Bubblegums gowns, Ice Kings Crown and Finn's iconic hat.
Marceline, the Vampire Queen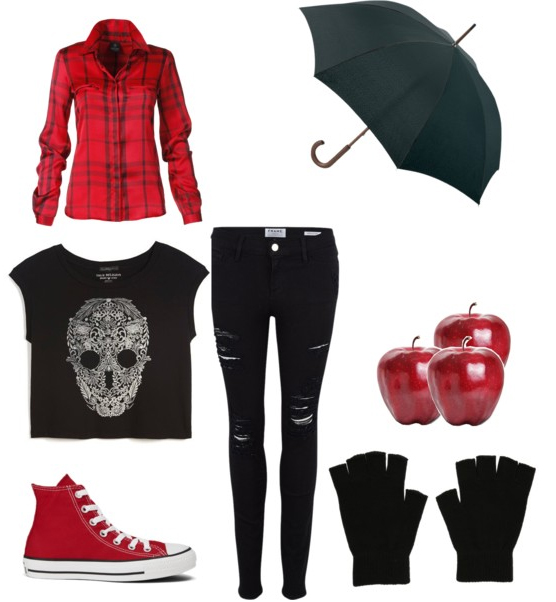 I wanted to keep Marceline's look simple and practical – Marceline is a true punk at heart and that means dark colours that grab attention but to keep it real to Marcy, I went with her favourite colours, blood reds… the umbrella is a perfect and functional accessory.
€125 Checked Blouse MADELEINE.CO.UK  €25 Umbrella, Black JOHNLEWIS.COM  €38 Body Tee TRUERELIGION.COM  €265 Ripped Jeans THE-DRESSINGROOM.COM €63 Hi-Top Trainers – Red COGGLES.COM €27 Fingerless Gloves HOTTOPIC.COM – Apples are healthy!
This outfit is a little on the pricey side but the two biggest items, blouse and jeans can be easily substitute with cheaper pieces, found in Penneys, River Island or any of your favourite retailers – skinny jeans and check shirts are always in!
Finn, the Human

Finn is never seen without his shorts and hat but they don't make for comfortable winter wear and his shoes don't seem to offer much protection either. Again like Marcy's I wanted to keep it true to the character and offer some functionality so I've kept the backpack and the yellow tee is a nice reminder of his bro' Jake.
Knit Cap €13 UNIQLO.COM  Tee Shirt €13 KARMALOOP.COM  Pullover Hoodie €30 AMAZON.CO.UK   Gloves €27 YOOX.COM   Sneakers €40 DSW.COM   Jeans €47 AMAZON.COM  Backpack €36 ZAPPOS.COM
Finn's outfit is a lot more affordable than Marceline's but as always substitutions from cheaper retailers could bring the price somewhat. The sneakers are suede so not the most ideal for wet weather though!
Editor-in-Chief, part-time super villain and hoarder of cats. If you can't find me writing, I'm probably in the kitchen!