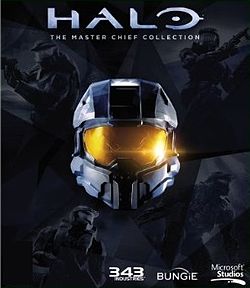 Attention all Halo fans – major news and amazing updates your way comes. Halo: The Master Chief Collection is set to launch in November. Even prior to its release there has been some major updates and goals achieved. Halo: The Master Chief Collection has gone gold – with that achievement the game will be available for Pre-Order and Pre-Download as of today. Giving fans the chance to hit the ground running once the collection is released on November 14th – there are delays for some areas of release due to public holidays.
This collection is every Halo fans dream – the collection will include four complete games from the series, a complete remastered Halo 2 with outstanding cinematics and all new ear pleasing audio, EVERY multiplayer map ever released which includes DLC from PC and console. This collection is massive – giving it is the size of a single Blu-ray (45GB) and there will also be an update at launch that is estimated at 20GB.
As this content in installing players will be able to start playing Campaign. There will be extra content and features added via the update. Although large there is no skimping on the experience – players will be getting every aspect of Halo epicness that can fit in there.
Last update for the collection is that Spartan Ops the episodic co-op experience from Halo 4 – which will be released in December.
"Our work is not done, however, as we continue to optimise the online experience to ensure a smooth multiplayer launch. This will continue right up until launch day." – Dan Ayoub
The perfect collection for the ultimate Halo gaming fan.