Happy Halloween first of all! Well that week flew by didn't it?? Don't worry we've got you covered!
#5 Paul Reubens confirms new Pee-wee Herman movie in the works
It's been confirmed on the Tonight Show Starring Jimmy Fallon that a new Pee-wee Herman movie is in the works. Paul Reubens, who appeared on the show, mentioned that Judd Apatow is attached to the project as producer and filming will start in February next year:

And for a little treat this Halloween here's a bonus clip of Pee-wee providing some voice-over for Avengers: Age of Ultron trailer.

#4 The Crow remake to start filming in the spring
Finally! After an on-off history for a few years now, it looks like this project is finally going ahead!
With Tom Hiddleston and Bradley Cooper being linked to the project in recent times, the new film is being overseen by producer Ed Pressman, who was also tied to the original movie.
As reported by The Hollywood Reporter, the movie is scheduled to start shooting in the Spring and will land in cinemas at some point in 2016
#3 New Peter Pan series with a modern twist coming soon to Fox
The Lost boys are not lost any more with the recent news that Fox are developing a modern take with League of Pan…
This new live-action show League of Pan will see the Lost Boys reunited 15 years after their trip to Neverland.
Within this contemporary world, Deadline report that the men will 'have to get past the bitter rivalries and bad blood that forced them out of paradise and rediscover the magic that made them fearless.'
We're not sure what other characters might appear but more news as we hear it!
#2 Neil Patrick Harris and David Burtka to join American Horror Story: Freak Show
Neil Patrick Harris has had an interesting week to say the least and now it just gets busier with the news that he, along with his husband David Burtka, will appear in the closing of the hit American Horror Story: Freak Show. We're told by True Hollywood Reporter that NPH will be playing a chameleon salesman while his partner will pay a role alongside the head honch Elsa Mars (Jessica Lange).
Really looking forward to this folks!
#1 The Walking Dead spin-off in the works
And what's Halloween without zombies! We've known for a while that The Walking Dead was getting a spin-off and now details of this project have been announced as we learn that Adam Davidson will be helming the project.
One can only expect great things from the Oscar Winner and more news as it happens!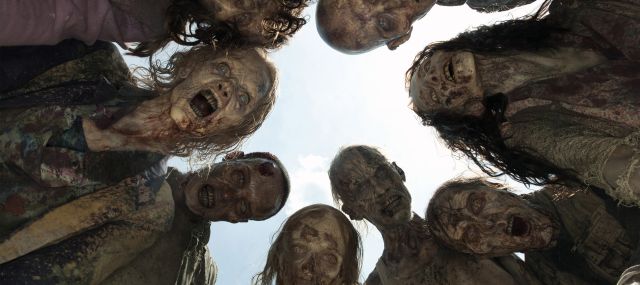 Anyway that's it for another week! Happy Halloween and be safe 🙂