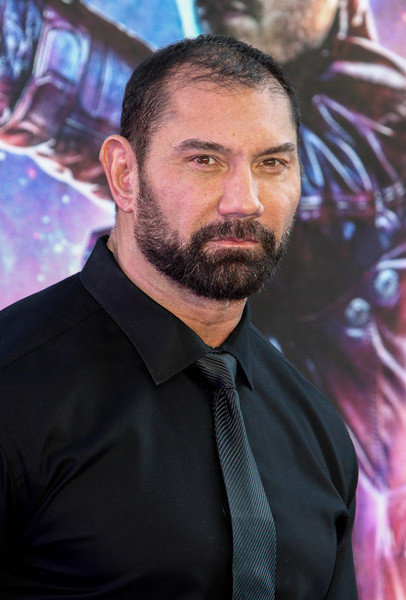 Information is starting to trickle down about the new James Bond installment, simply known as Bond 24 at the moment. Sam Mendes and co. are hard at work for the 2015 turn-around for the spy blockbuster, and apart from Daniel Craig, the rest of the cast is still mostly up in the air. That is, until now with the news that Dave Bautista has been cast.
Coming from Latino Review, the WWE superstar is set to play a new iconic henchman in the film, in a similar vain to Jaws or Oddball. This new villain, named Hinx, was revealed earlier in the year via details of a casting call. "Hinx (Male, 30 – 45) – Ideally over 6′ 2″. Hinx is the main henchman/assassin. We are looking for an imposing extremely physically fit actor. He has several fights with Bond and will have to have stunt training. He has to drive. We are looking for someone very unusual, possibly from a sports background."
On thing's for certain, Dave fits that bill. And after his success with Drax in Guardians of the Galaxy, it'll be exciting to see what the actor is capable of.