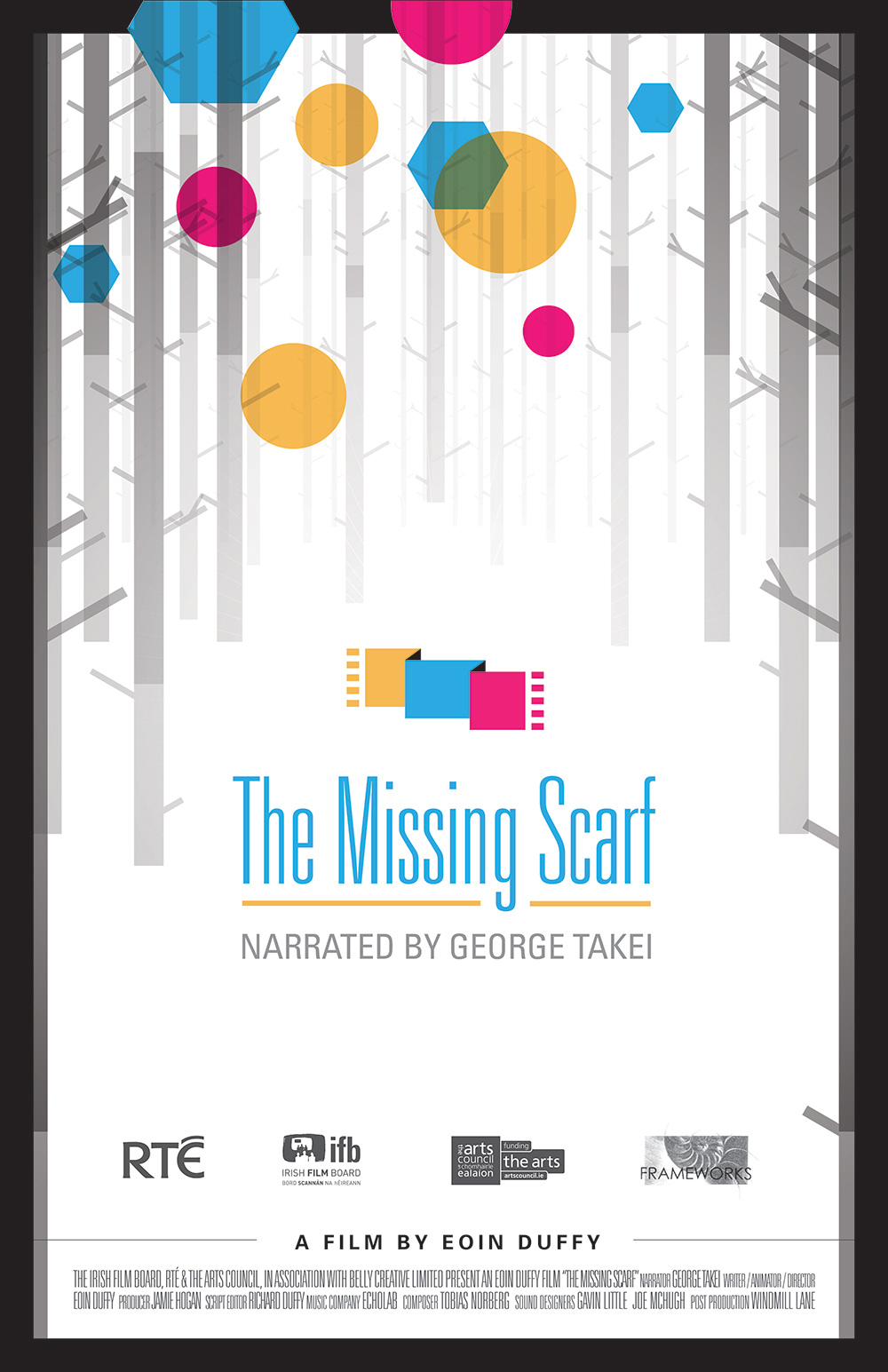 The multi award-winning animated comedy is now available online!
The nationally recognised, Irish Film Board's animated short 'The Missing Scarf' has so far had a very impressive year. With 16 international awards, including wins at the San Francisco Film Festival, Savannah Film Festival, Valladolid Film Festival, and many others it's great news that it's finally available to view online for free!
The film that has landed nominations for the upcoming European Film Awards as well as wins at the Galway Film Fleadh, Cork Film Festival and the Foyle Film Festival. It was also nominated for Best Short at this year's IFTAs. It's even secured a place on the Academy Awards shortlist –screening in more than 300 theatres throughout North America while parcipating in the Oscar theatrical release.
George Takei lends his enigmatic voice talents to the film, directed by Eoin Duffy and produced by Jamie Hogan. The Facebook Mogul was approached about the project in early 2013 where he then recorded his narrative in California. .

The Missing Scarf from Eoin Duffy on Vimeo.
The multi award-winning animated comedy is now available on http://themissingscarf.com/  and you can also find out more information about the talent behind it on the official website!
#TheMissingScarf