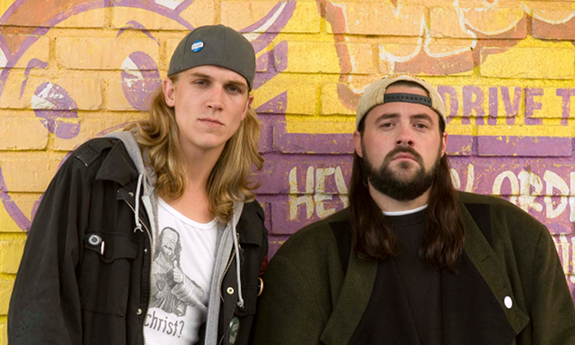 The eponymous third film in the Clerks trilogy has been in limbo since Kevin Smith revealed that funding for the project had failed while he was still knee-deep in making Tusk. Many, myself included, were worried it might not see the light of day for some time. However, I shouldn't have been worried as the Fat-Man has come through for us once again and confirmed that Clerks 3 has a clean bill of health and will begin filming sometime in the near future.
Speaking on his Hollywood Babble-On podcast, Smith stated, "Tusk was the absolute bridge to Clerks III. Because of Tusk, I got my financing for 'Clerks III'." Continuing on to address the mixed reviews Tusk has gotten, "Everybody that's like, 'He failed, he failed!' I'm like, 'Thank you, I failed into Clerks III!'"
The script for Clerks 3 has been finished for months, and Smith is currently filming Yoga Hosers with Johnny Depp so it may be a while before the ball gets rolling, but Kevin has never been a man to rest on his laurels. Good to know its on the horizon, eh!?