Studio Ghibli Rises – Part 2
In part one we left off after looking at the rise of Studio Ghibli and how it became the most influential studio in Japanese and worldwide animation. From their humble beginnings to topping all sorts of charts with their big screen releases.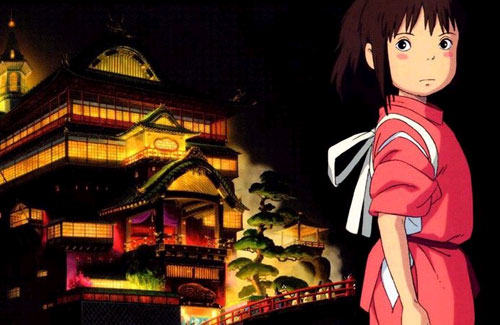 Studio Ghibli took the nineties by storm not they have to make their mark on the new millennium. Did they do that, two words "Spirited Away" – this is the film that truly made Studio Ghibli, people knew the name but now they wanted more and more of the studio off this film alone. "Spirited Away" is a film of utter brilliance and beauty, directed by the genius that is Hayao Miyazaki. The film has everything that made Ghibli famous, a relatable protagonist, and a real to life message in its narrative where in "Spirited Away" it is protagonists
Chihiro's adventure going from child to adult while she journeys in the realm of the spirits – taking in the major aspect that is Studio Ghibli, magic. It is a theme that the studio has embraced and made their own and the execution is used to perfection in "Spirited Away". It was seen as a modern anime version of "Alice in Wonderland". The film stands as the first Miyazaki film to be made in 100% digital process, it is the film that knocked "Titanic" off the top spot in the Japanese box office grossing $200 million before opening in North America, making it to top grossing film in the history of Japanese cinema. Its last great feather in the cap of Studio Ghibli was that "Spirited Away" became the first anime feature to win the Academy award for Best Animated Feature.
Something truly special about this studio is even-though every film is a stand-alone narrative and picture there is always an aspect in it that lets you know it is a Ghibli film. Whether it be the dust spirits or others, where in Ghibli's next feature "The Cat Returns" it feels almost like an obscure continuation of "Whisper of the Heart" featuring more than one of the characters but in a different context, the most notable being the Baron. "The Cat Returns" directed by Hiroyuki Morita takes a different animation style to the usual Ghibli creation. Although while taking the usual brightness of a Ghibli film this film took a harsher look at the world without taking away from the magic. "The Cat Returns" flew under the radar for the most part being the film that followed "Spirited Away" and being before their next big Miyazaki feature.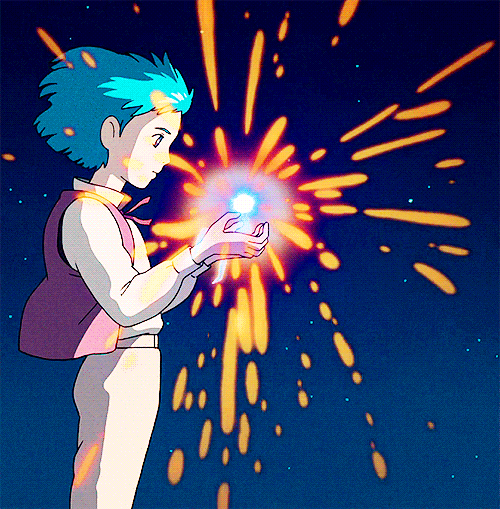 "Howls Moving Castle" at first was not meant to be a Miyazaki feature but he took the director's seat once again even coming out of retirement when the original director left the project. The film had so much to live up to and managed to hold its own in the box office grossing $190 million.
Much like "Spirited Away" "Howls Moving Castle" is a piece of animated beauty, the sheer magnificence of this film is indescribable, every detail is precise just look at Howl's castle. The film was Miyazaki's next feature to be nominated for the Academy award for Best Animated Feature only losing out to "Wallace and Gromit: The Curse of the Were-Rabbit".
It seemed to become a trend with Ghibli films that in between its big features usually Miyazaki features that the films in between are not as appreciated as much as they should be. This can definitely be said for the next two minor features "Tales from Earthsea" and "From up on Poppy Hill". Bar hard-core fans these films went under the radar but both are worth watching, they are beautifully made, "Tales from Earthsea" was meant to be directed by Hayao Miyazaki but his concerns were with "Howls Moving Castle" so it was decided this is where his son Gorō Miyazaki would make his directing debut where he would later go on to direct "From up on Poppy Hill".

Between those two films came another two features that were better known, first being "Ponyo" or "Ponyo on the Cliff by the Sea" another Miyazaki feature making it his eighth for the studio. The narrative was simple and clean, although still being a very gripping narrative and it was nearly a throwback to Miyazaki's old style of storytelling as seen in features like "My Neighbour Totoro". It was noted as the most widely released Ghibli feature having been released to 927 theatres across the United States.
That was until a swift two years later "Arrietty" or "The Secret World of Arrietty" was released. An anime interpretation of "The Borrowers" by Mary Norton. It was released to at least 1,522 theatres upon general release. Typically this film was everything a Studio Ghibli film is, beautiful, magical and captivating. The only major issue fans have had with these films was that they seemed a watered down version of before films. I have to agree, pre 90's Ghibli features were so new and captivating that we could not wait to see them and even though we all couldn't wait for "Arrietty" it did seem like we had seen this story so many times before.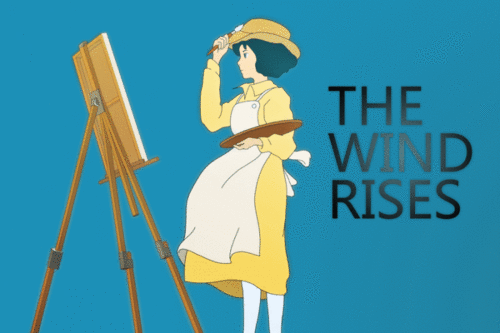 Lastly, sadly is Hayao Miyazaki's final feature for Studio Ghibli "The Wind Rises" – a fictionalized biography pf Jiro Horikoshi, designed of the Mitsubishi A5M also its successor, both aircrafts which were used during World War II. Fitting that this glorious piece of work although being a period piece is no way preaching history but telling it in this beautiful captivation work of art being Miyazaki's last full length feature that it would be nominated for the Academy award for Best Animated Feature only losing out to Disney's "Frozen". Miyazaki had told Japan's Cut Magazine in 2011 that he was inspired to make "The Wind Rises" from the Horikoshi quote:
"All I wanted to do was make something beautiful"
Studio Ghibli has had their investment in other projects other than the feature films. There is the anime series "Sanzoku no Musume Rōnya" based on "Ronia the Robber's Daughter" by Astrid Lindgren while also making a number of short movies for the Ghibli Museum. Of course the newest feather in Studio Ghibli's cap is their break into the gaming realm with having dabbled in it with the 2002 PS2 release of "Magic Pengel" but more notably is their gorgeous 2011 PS3 release (although first released on the DS in 2010) "Ni no Kuni – Wrath of the White Witch" with Level-5. The game was so successful it even picked up the Best RPG award of E3 2012.
Ghibli have also had their toes in many other projects whether it be as cooperative works like they did in "Sailor Moon SuperS: The Movie", Episode 11 "Neon Genesis Evangelion" and "Ghost in the Shell 2: Innocence". Amazing to think they have had their hands in some of the other most influential anime series to date. Or in Contributive works like in doing special effect in the "Cardcaptor Sakura: The Movie" and "Cardcaptor Sakura Movie 2: The Sealed" amd contributions to in-between animation of notable series like "Fullmetal Alchemist: Brotherhood".


Studio Ghibli has influenced so many industries with its works but have we looked at how it has affected us? It brought anime to the foreground of modern animated cinema, of course we had "Pokémon" and others to the liking but they for the majority had been for younger viewers, Ghibli brought anime to a wider and older audience. I was introduced to the studio through being given "Spirited Away" as a gift, this is at a time where buying DVD's and anime on the internet was a luxury (pretty sure I still had dial up at the time) so to get an anime DVD was a big deal – at least for me.
This film was a huge influence on me in the sense where it was the first film I truly connected with, I connected with all the characters. Of course this film was a gateway (drug) to the rest of the Ghibli worlds. Ghibli's characters are not just random anime characters they always hold a piece of reality in them giving the audience a chance to truly relate to them and even be able to see a piece of them in themselves. Studio Ghibli in a way was no a new outlet and place to escape to when I did not want to be in the real world anymore. They brought magic and mystery into my life and I will forever be greatful to them.
Studio Ghibli in August 2014 announced it was temporarily halting production on feature films. Fans were sent into a frenzy of panic, although it is reassuring to know we still have two more films to see "The Tales of Princess Kaguya" and "When Marnie was There". While Ghibli take their break we will just have to binge and celebrate their works up until now. Hopefully its not too long of a break!