Spider-Woman Variant Cover Raising Eyebrows and Tempers
Do you ever just want to shake your head in disapproval, put your hands in your pockets, sigh and shuffle out the door disapprovingly? That happened this morning when I was greeted with the variant cover for Spider-Woman #1 from Marvel – the cover designed by artist, Milo Manara depicts our heroine in a rather tight and overtly sexual pose.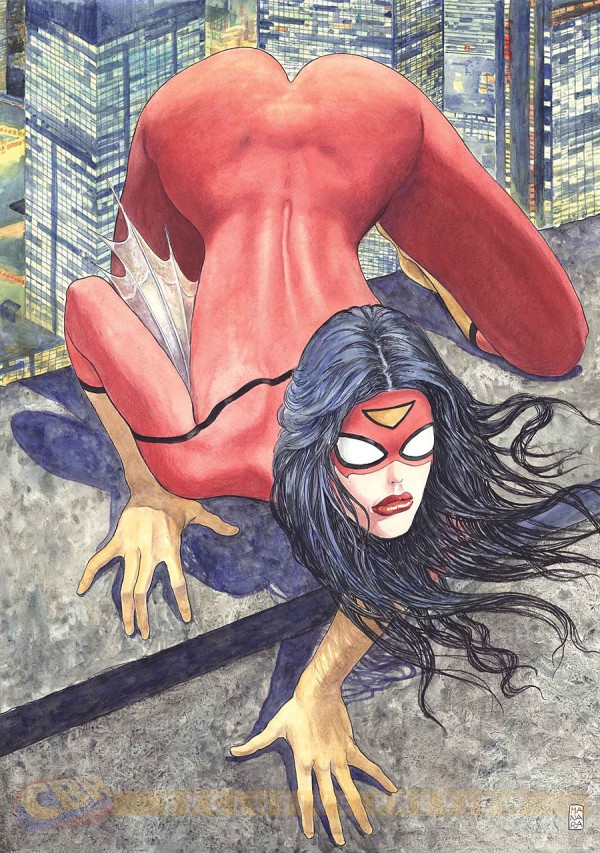 Many are drawing comparisons between the image above and some of Milo's earlier work in particular his European pornographic comic, El Clic (may be considered NSFW, so click on your own time!) and it's not just a matter of 'Oh those silly misogynists and their sexy comics', Spider-Woman was launched  at the 'Women Of Marvel Panel'during SDCC. You have to ask yourself was the decision made to spark headlines (if so, we fell for the trap) and drum up press but that doesn't excuse the image and what sort of message it sends nor does it make for a particularly tasteful marketing stunt!
What do you think?
[poll id="72″]
Editor-in-Chief, part-time super villain and hoarder of cats. If you can't find me writing, I'm probably in the kitchen!