Review: Avenue Q
Collapse into a fit of giggles with the Tony Award Winning Avenue Q – Those words were true to fact when I went to see Avenue Q last week. Admittedly it's not playing in Dublin any more but that's no reason not to review it and transmit its joy to readers!
What originally started as an idea of a Muppet Hamlet in the late 1990's has turned into the musical show that we know as Avenue Q.
The narrative was drawn from the brains of co-creators of Jeff Max and Bobby Lopez who came up with a way to showcase their hang-ups, attitudes and experiences. And that's what I witnessed that Friday night in the Bord Gais theatre.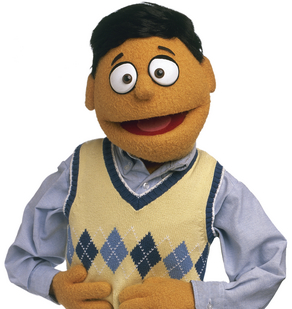 The production is a reminder of the world that we live in, where we live in an age where on-demand content is not only available but expected and for us to be drawn into a musical we need something unique to hang on to. This is what we get, with puppet and actor side by side – and oddly enough we don't even notice the actors!
The beginning of the show draws us in on a "Sesame Street" like vibe. But very quickly we realise that this isn't a trip to your favourite childhood neighbourhood but to its grittier counterpart!
The opening tune is catchy and witty with fantastic vocal performances by all the actors. This was followed by more and catchier songs – seriously there isn't one song I didn't love!
Set pieces are minimalistic to say the least but they are used to their full advantage – and I mean full! Other elements such as lights, sound and puppets were also well used!
The musical numbers were not of your average variety as they deal with racism, homosexuality and homelessness but in a quirky and popular sounding way. The orchestra were phenomenal in capturing each moment and feeling as were the extremely talented cast (shout out to Tom Steedon, Stephen Arden and Lucie-Mae Sumner among a few of the impressive cast) who put all their emotion into everything they did and while it was sometimes hard to keep the American twang the feeling was never lost.

Director Cressida Carre did well to set the scene in this fluffy-not-so-fluffy piece of theatre. The main plot of this piece focuses on Princeton (played by Tom Steedon) tries to find his purpose and deal his blossoming relationshop with Kate Monster (Lucie-Mae Sumner). There are other plot lines throughout involving varying other characters and their experience in real-life including Gary Coleman (played by Ellena Vincent), and while the plot loses focus from time to time, the plot is not so complex that we lose our way completely.
This is not a play for children despite the muppet exterior! As mentioned previously the show deals with a lot of adult themes such as racism, anxiety, drunkenness, internet porn and homosexuality to name a few so be warned – admittedly I think some parents missed that memo when I went!
The show has become a universal success and continues to be fun, funky and constantly adapting to the audience and time that it's in. One might wonder why a bunch of dirty songs sung by a bunch of puppets might be a hit but trust me – it is!
The show is quirky and entertaining with charming puppets and the actors that play them! My one criticism is that it didn't play long enough but I'm sure that they'll be back – and as they say some things are only for now!