An extremely well deserved victory by Se Jun Park was witnessed by thousands as the Pokémon World Championships this week. The competition saw a lot of the usual suspects with Mega Charizard, Aegislash, Garchomp and every other Pokémon Smogon gushes about, but the Pokémon that stole the show was none other than a Pachirisu.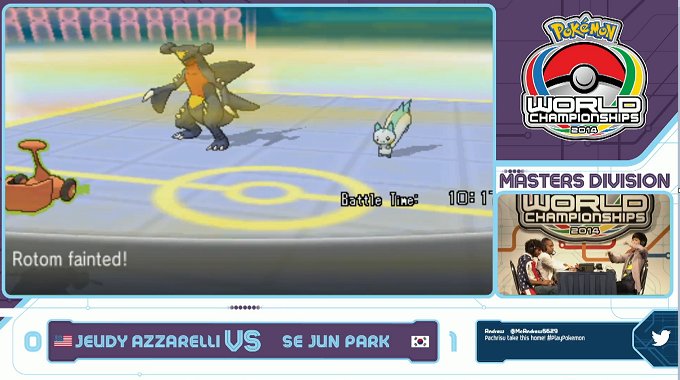 I have never seen an electric squirrel with such monstrous Defense and Special Defense. This thing was taking Draco Meteors to the face and coming right back out on top. Using the 'Follow Me' tactic where all opponents attacks are directed to the user, this meant Park's Garchomp was suffering little to no injury and could deal attacks left, right and centre.
The moveset of the little rodent included Nuzzle, Super Fang, Follow Me and Protect. The rest of Park's team was Garchomp, Gardevoir, Talonflame, Gothitelle and Gyarados.