League of Legends World Championships Dates Released
October 19th, Seoul, one team will walk away as the world champions of Riot Games, League of Legends. Right now teams all over the world are battling it out in regionals in order to place, the team over at Riot and LoL breakdown exactly how the process for the tournament will work:

"Each of the 16 qualifying teams for Worlds will be drawn into one of four groups (four teams per each group). Two out of the four groups will play the entirety of their group stage games in Taiwan, and the other two groups will play the entirety of their group stage games in Singapore.
During the group stage, each team will play every other team twice (once on blue side, once on purple) – meaning that each team plays six games and there are 24 games per location. For more information on how this will all play out, check out our Worlds rulebook – and look out for more information on lolesports within the next few weeks."
Last year's world championship hosted in Los Angelese, California and Korean team, SK Telecom T1 K took home the Summoner's Cup as well as $1 million dollar cash prize  after beating Chinese team, Royal Club (now known as Star Horn Royal Club).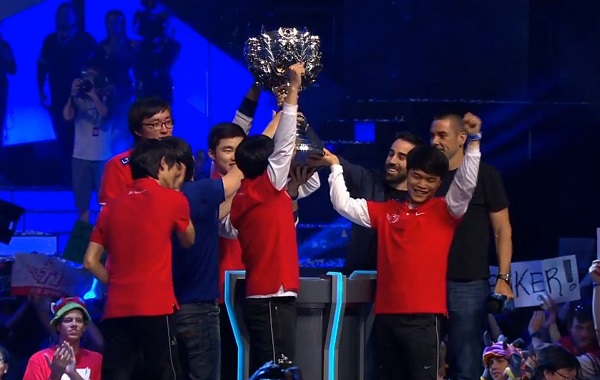 Editor-in-Chief, part-time super villain and hoarder of cats. If you can't find me writing, I'm probably in the kitchen!