Forget Pokémon it's all about Street Fighter
"Hi there! Welcome to my interpretation of the FishPlaysPokemon stream. As soon as I saw Grayson swimming around Kanto, I started wondering how the same control scheme would work for a fighting game. As it turns out, I think it's pretty entertaining!"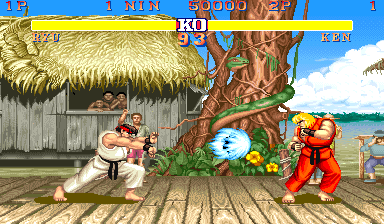 Just in case you got bored of watching a fish play Pokémon, you can now watch two fish play Street Fighter – the underwater battle stream is into it's third day and Aquarius and Robert the Bruce show no signs of relinquishing the fight. With just under 3000 followers and over 7,500 viewers (right now!) the fish are only beginning to pick up speed.
The next question is though what's next? Personally I'd love to see a blowfish try and take on Dark Souls but maybe I'm just asking too much of our aquatic friends. Many people have question (myself included) the purpose/idea/entertainment factor behind these style of streams and others have been quick to point out that it is more than just mindless entertainment and the technology and process behind them is just as much an attraction as the scaly players!
Watch live video from FishPlayStreetFighter on www.twitch.tv

Kudos to Brendan for this tip!
Editor-in-Chief, part-time super villain and hoarder of cats. If you can't find me writing, I'm probably in the kitchen!