We get it, we understand that sometimes it's hard too keep up to date with all the bits and pieces in the news. Fear not, the Arcade has got you covered with 5 newsy bits you may have missed this week!
#5 Early DBZ teaser trailer released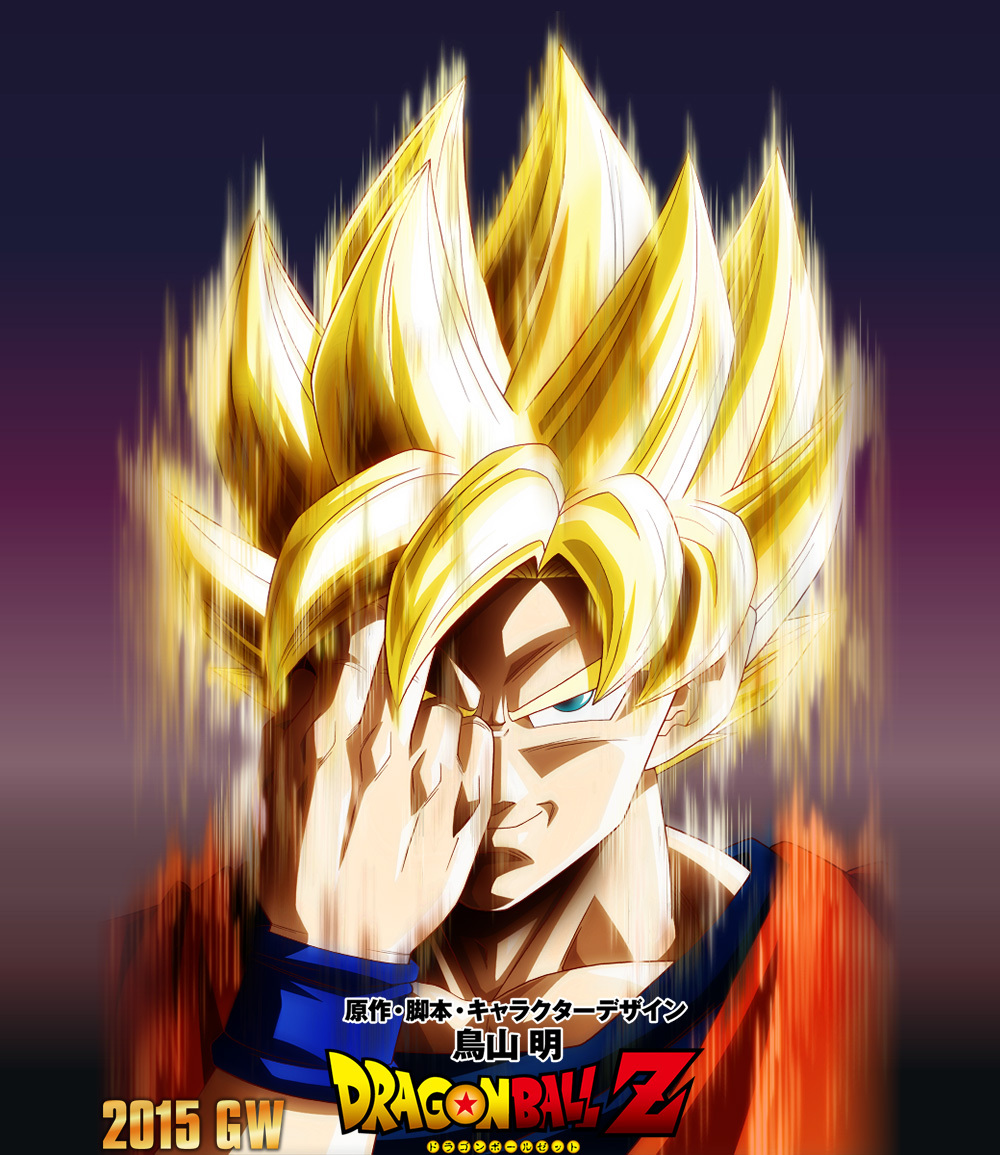 If, like myself, you're a DBZ fan then you'll be excited to learn that earlier this week the first ever footage for the 2015 Dragon Ball Z movie was released.
The video was released today on Mezamashi TV with exciting short clips, including the iconic song Cha-La Head-Cha-La.
This is the 15th overall theatrical film in the DBZ franchise and will contain an original story written by the manga's creator Akira Toriyama, who is also credited with the original concept, screenplay and character design. Directing the film is  Tadayoshi Yamamuro, the Animation Director of various Dragon Ball Z films.
The 2015 Dragon Ball Z Movie will be airing next year between April and May, during the Spring 2015 anime season.
#4 The Simpson Guy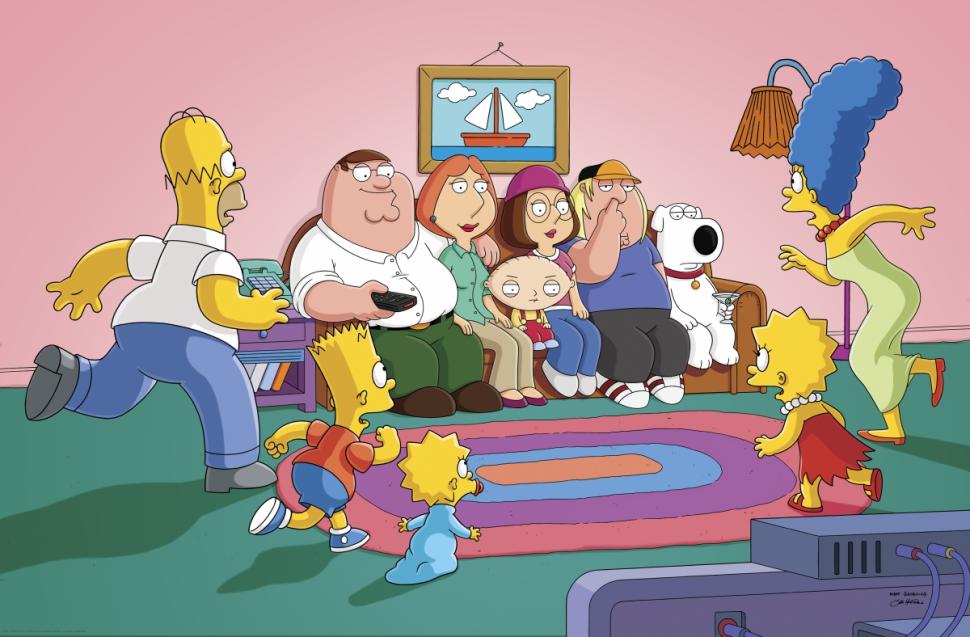 Once upon a time a collaboration between these two iconic shows might have been unthinkable – if for no other reason than for the 10 year age gap between them! However things are about to be turned on their head as Fox's animation hit Family Guy is to kick of it's 12th season on September 28th in the US with The Simpsons.
Trailers released show Stewie looking wary on a skateboard with Bart, while Peter and Homer get involved in a fistfight and exchanging choice insults at their respective parenting skills. This is going to be an episode I do not want to miss!!
#3 The Amazing Spider-man pushed back into the future!
News was released this week on the upcoming Spidey spin-off, The Sinister Six.  This upcoming movie, depicting the baddies of the Spidey series has been pushed back to November 2016, which in turn pushes the next Amazing Spider-Man film to 2018 – well that's great power and responsibility right there for you folks!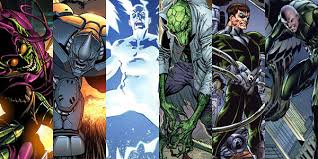 But to look on the positive: at least Sony has time to improve and refine the project, maybe even following in Marvel's footsteps and moving in a new direction to shake things up a bit!
#2 Red Hood DLC available for Arkham Knight
Earlier this week GameStop announced that it would fund exclusive DLC for featured games. This Red Hood DLC follows in line with the Arkham series, who have a history in experiementing with retail and platform exclusive content.
It was later announced that exclusive batch of story mode DLC will be available for customers who pre-order the game from the retailer.
GameStop's "Red Hood Story Pack" DLC introduces Batman series vigilante Red Hood as a playable character, and features a number of exclusive single-player missions. GameStop pre-order buyers will also receive the Harley Quinn Story Pack, which bundles an additional playable character and four challenge maps.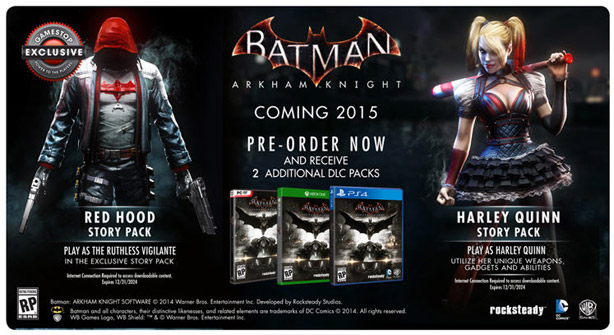 Another DLC announced is Harley Quinn DLC, which comes with the game. So we have two DLCs announced but no release date…hmm…sounds fair enough…
#1 The Hobbit: New poster released
It's bard against dragon in this new one-sheet released for The Hobbit: The Battle of the Five Armies. Here we see Smaug destroying the vunerable settlement of Lake-Town with Bard the Bowman getting ready for some dragon action!

The first poster for the new movie arrives just as fans await San Diego's Comic Con – where it is also expected to have the first trailer for the film.
The final film follows the Company of Thorin as they finally reach the dragon's lair and is to be released in UK and Irish Cinemas on the 12th of December 2014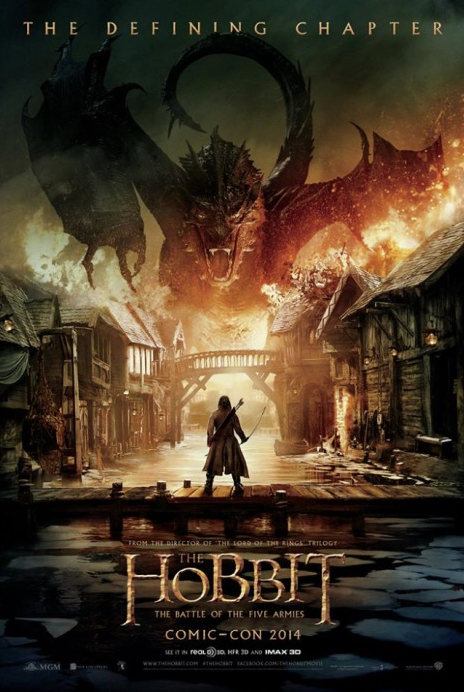 So there you have it, 5 things you may have missed this week. Of course there is probably more so we'd love to read some of your comments on any of the stuff written and stay tuned…you won't want to miss what's coming up next on The Arcade!