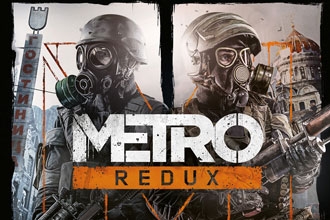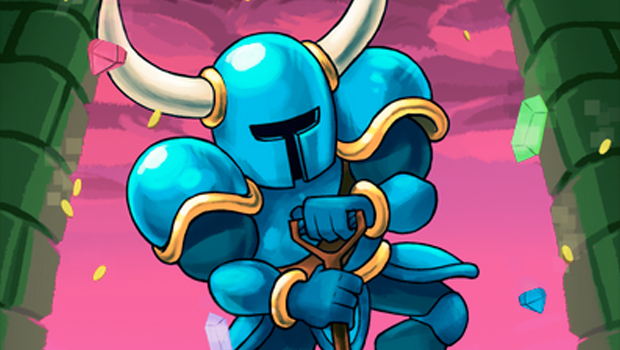 Missed out all the big news from the week? Fret not! I have you covered with his weekly recap of all the big and not so big news!
https://www.the-arcade.ie/2014/06/zelda-profile-for-hyrule-warriors/
https://www.the-arcade.ie/2014/06/infamous-second-son-first-light-dlc-gets-a-release-date/
https://www.the-arcade.ie/2014/06/new-octodad-dlc-coming-late-summer/
https://www.the-arcade.ie/2014/06/new-screenshots-of-hyrule-warriors-shows-new-characters/
Hearthstone Expansion Curse Of Naxxramas may release this July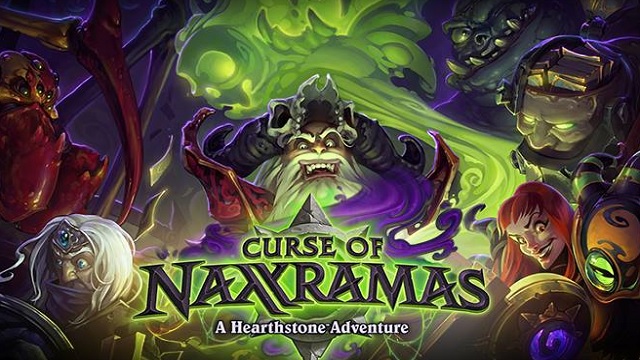 Blizzards most recent critical darling Hearthstone has captured the hearts of thousands of gamers worldwide, causing them to spend ludicrous amounts of money on digital cards. Well, looks like fans will have to open their wallets yet again, as the free expansion, Curse of Naxxramas is being aimed to release next month. The news comes from Hearthstones community manager, Aratil, stating "Just wanted to give everyone a head's up that we are currently targeting to release Curse of Naxxramas during the month of July. Unfortunately, we still have a lot of implementing and bug fixing to get through, so please stay tuned!"
The expansion will bring a single player campaign featuring a five wing dungeon containing different bosses to take down. You may play the first wing for free, but the rest must be unlocked with gold, found in game or bought. This expansion will also bring a number of new cards to the game. As a huge fan of Hearthstone, I cannot express how excited I am to jump back in to waste more time and money.
 Crytek UK may be in trouble, along with Homefront and Ryse 2 cancellations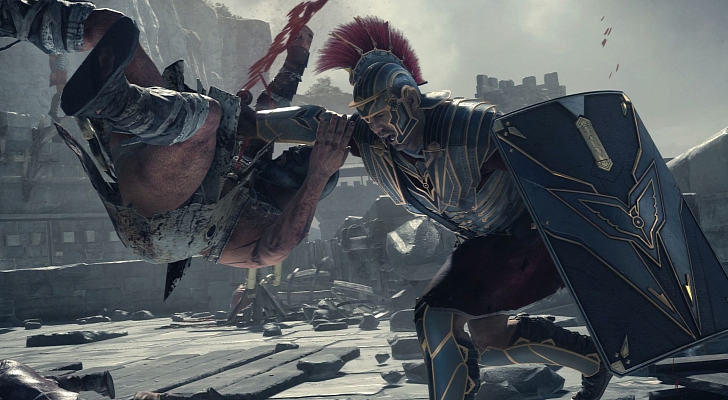 Recent reports have surfaced that Crytek UK may be facing financial problems due to lay-offs of managerial staff and late paychecks for employees. The company had been working on Homefront: The Revolution as of late, but with these recent rumors, the title may not release at all. Similar reports have come from Kotaku and Eurogamer, each receiving tips from staff claiming to have not received their paychecks. 
Crytek UK has provided an official statement on the matter however, claiming that all in well within the company.
"Regardless of what some media are reporting, mostly based on a recent article published by GameStar, the information in those reports and in the GameStar article itself are rumors which Crytek deny. We continue to focus on the development and publishing of our upcoming titles Homefront: The Revolution, Hunt: Horrors of the Gilded Age, Arena of Fate, and Warface, as well as providing ongoing support for our CryEngine and its licensees. We have received a lot of positive feedback during and after E3 from both gaming press and gamers, and would like to thank our loyal employees, fans and business partners for their continuous support".
After this new surfaced, Eurogamer reported on a falling out between Crytek and Microsoft over the ownership of the Ryse property, leading to the cancellation of a sequel. The sequel was to be designed entirely as a action game, without any inclusion of the Kinect, but now it seems like we won't be seeing it at all. Take these statements with a grain of salt seeing as they are still just rumors and were dismissed by Crytek, but its still worrying to hear this happening, whether the company admits to it or not. Only time will tell if these were only rumors or if things really aren't going well for Crytek UK.
Sony reveals The Last of Us Remaster PS4 Bundle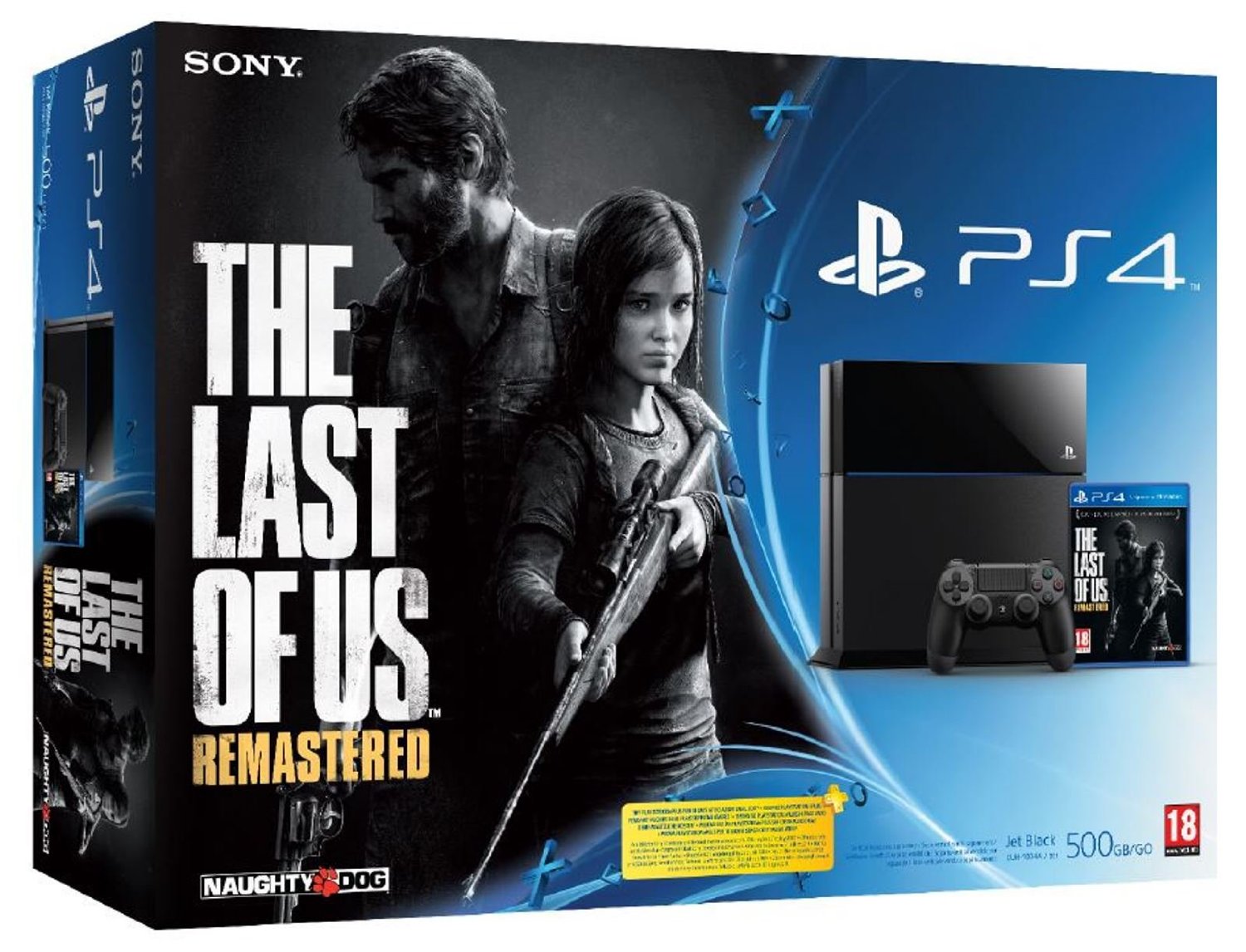 If your like a lot of gamers who jumped ship from the Xbox 360 to the PS4 for the new generation, then its great news that you get to play a new HD version of The Last Of Us, but now fans still undecided can pick up a new PS4 bundle that includes The Last Of Us Remastered. The Bundle will include a black PS4, DualShock 4 controller and a copy of The Last of Us Remastered. The bundle will cost 429 Euros and will release next month in stores nationwide. I myself missed out on the critical darling that was The Last of Us at launch, so this may be the perfect time to pick up a PS4.
A new character makes his way into Dragon Ball Xenoverse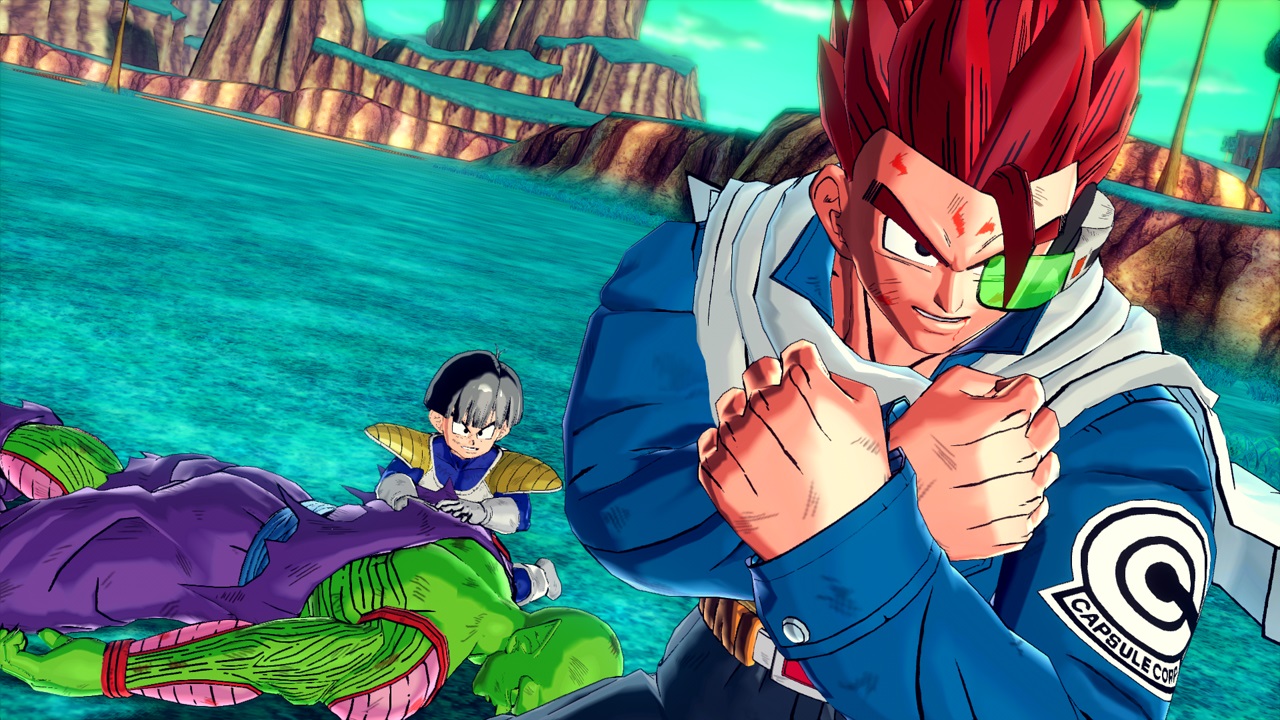 The Dragon Ball Z video games has been known for changing the series canon a lot over the years, sometimes changing key events or just making up completely new stories with original villains. Well, looks like the latest DBZ game is keeping this tradition alive, as Dragon Ball Xenoverse will be introducing a brand new character to the series. The character in question is a red haired warrior, sporting a capsule corp jacket and a scouter. These two items of clothing have shown up in the show before, but this character is completely original. We don't know his name or if he is evil or good, but he does seem to resemble a Saiyan due to his spiky hair.
Dragon Ball Xenoverse will release for Xbox One, Xbox 360, PS4 and PS3.
Neil Gaiman's first game, Wayward Manor will release next month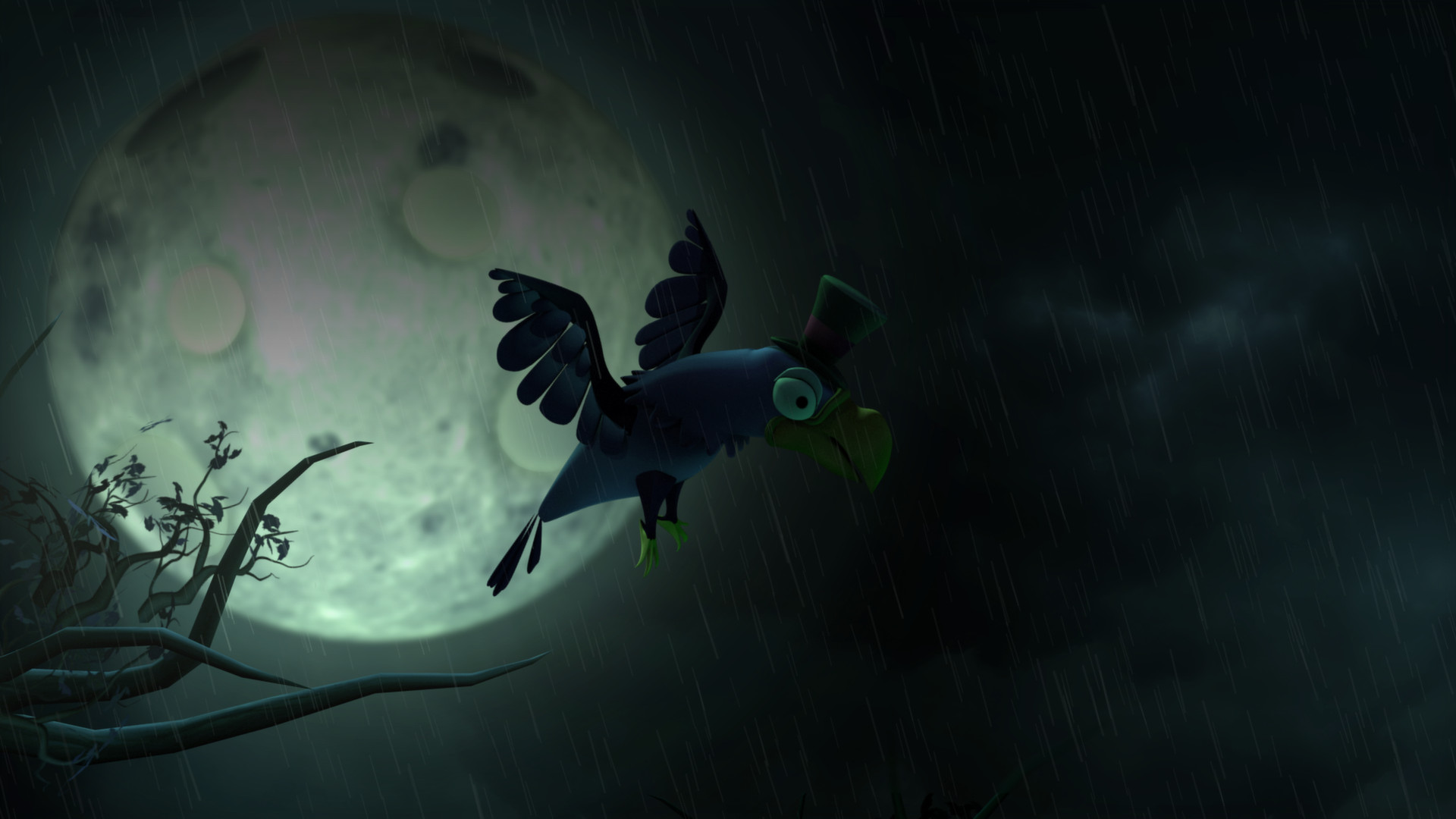 Neil Gaiman (writer of Coraline and Stardust) revealed last year that he would be making a game alongside developers The Odd Gentlemen known as Wayward Manor. The game was to be a Gothic dark comedy puzzler were you play as a ghost attempting to scare away a family who have take up residence in your house. After the game was funded through the games website, all that was left was for Neil and his odd gentlemen to make the game, and turns out that its coming sooner then we thought, as it will be releasing on July 15th for Steam and the Humble Store. I have been anticipating the games release for a while now, as I am a big fan of Neil Gaiman as a writer, so it will be interesting to see what he can bring to the table with video games. If things work out this game could be a big indie hit this year, along with Shovel Knight and Transistor.
For more info on the game you can visit the official site.
No Man's Sky may be coming to other systems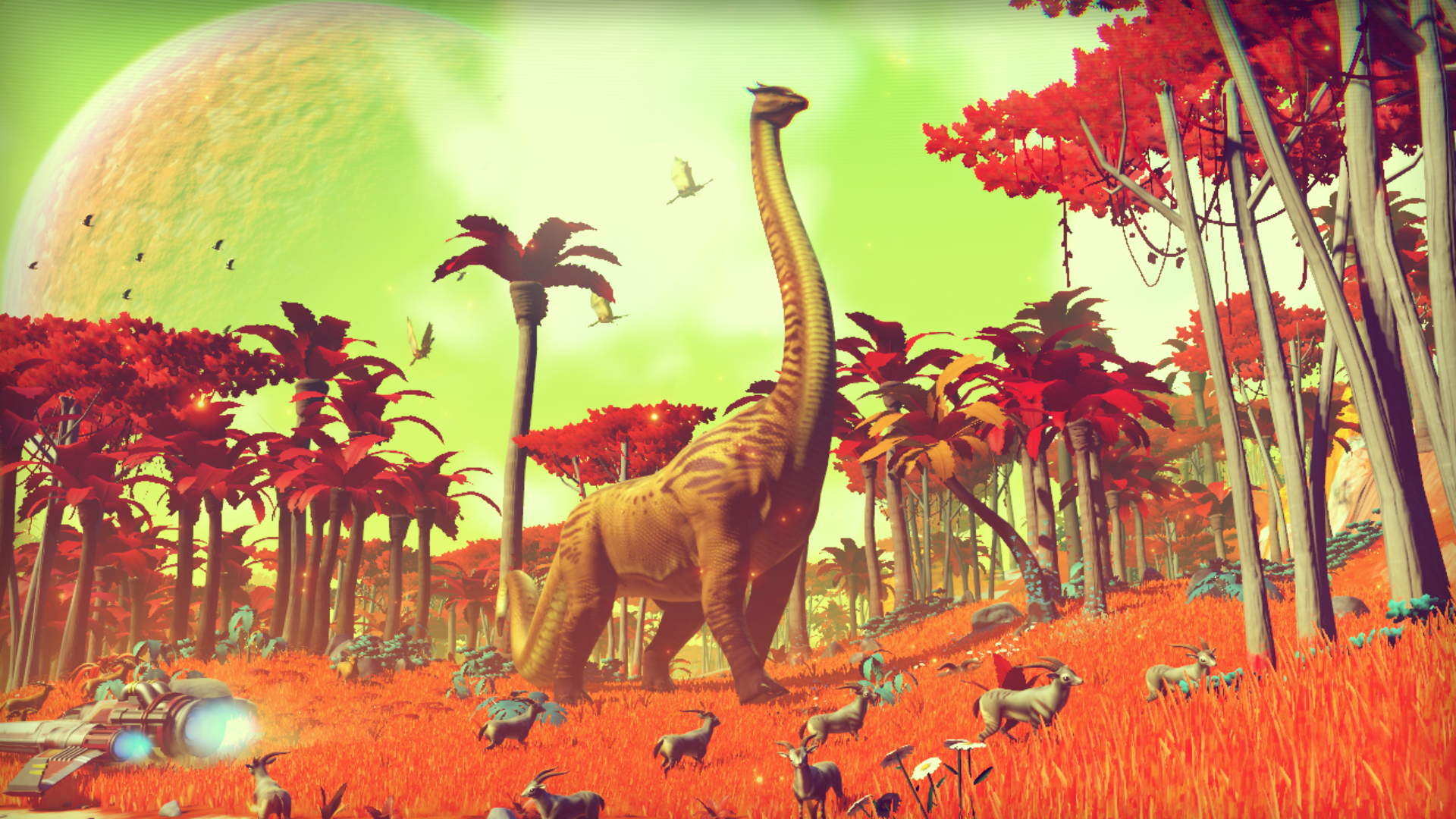 Hello Games latest title No Mans Sky has exploded in popularity ever since the impressive presentation during Sony's E3 press conference this year and the reveal that it would be coming to PS4 made fans even happier. However, many people were curious to see if the game would be coming to other consoles, and it turns out that this may be a possibility, as this week the studio hinted at possible ports. In a tweet to a fans question about the game not coming to PC, Hello Games replayed with "'PlayStation Exclusive' was @gametrailers phrase, not ours- No Man's Sky is having its console debut on PS4″.
Hello Games has not yet announced any other systems for the game to release on, but know we know that the PS4 version is only a timed console exclusive, meaning it can release on any other system after its launch. This news doesn't necessarily mean that a PC version is confirmed, but it could be a possibility in the future.
Metro Redux gets a release date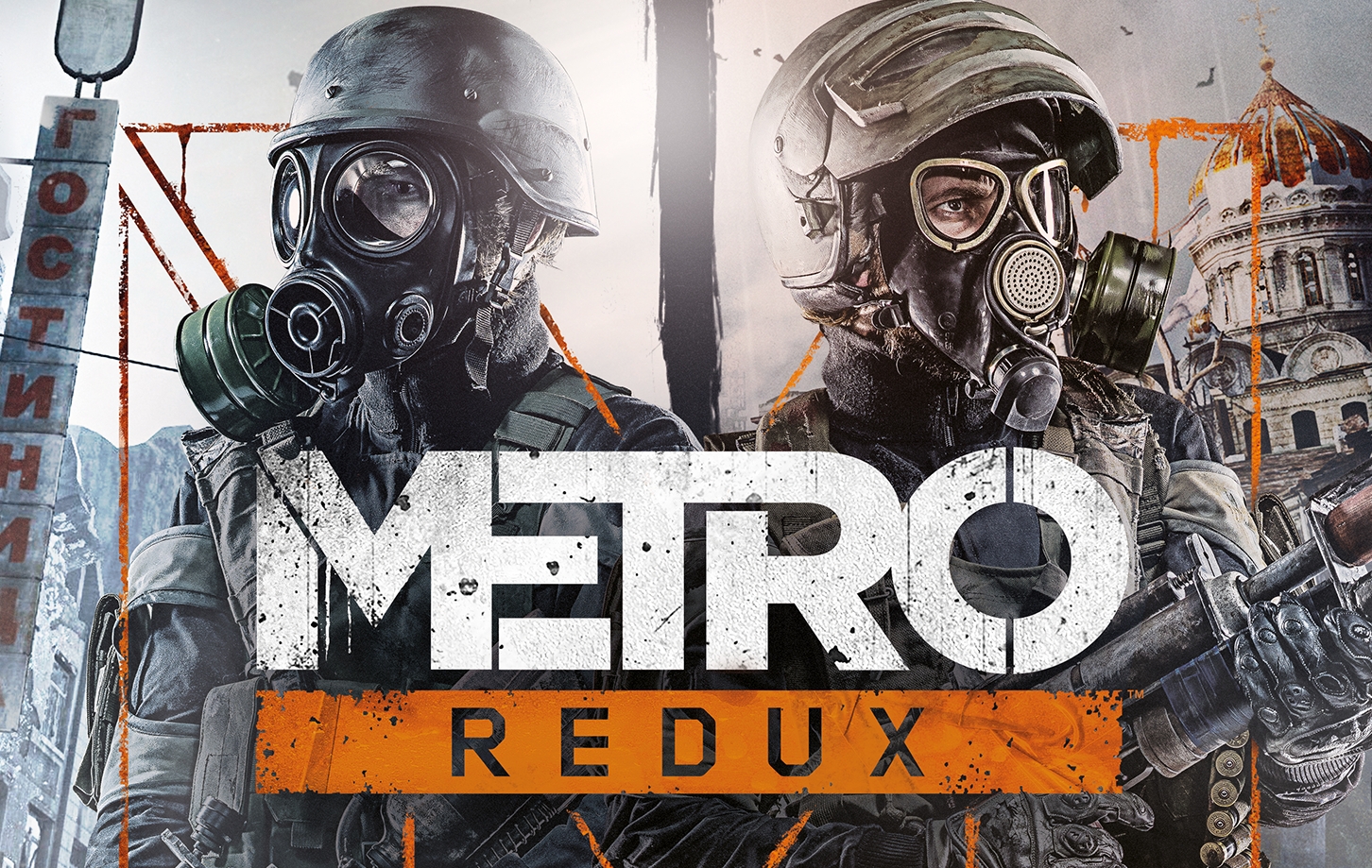 4A Games and Deep Silver are bringing us new graphical updates for both Metr0 2033 and Metro: Last Light with Metro Redux. The titles will bring graphical upgrades for the current gen consoles along with the Ranger mode included in both games (Ranger mode was cut and sold as DLC in Last Light, which caused a lot of uproar as its a very popular difficulty mode) so something similar to Game of the Year addition, but with much more included. It seems like we won't have to wait as long as we thought, as both updated games will release August 26th.
Saints Row IV reveals the "National Treasure" Edition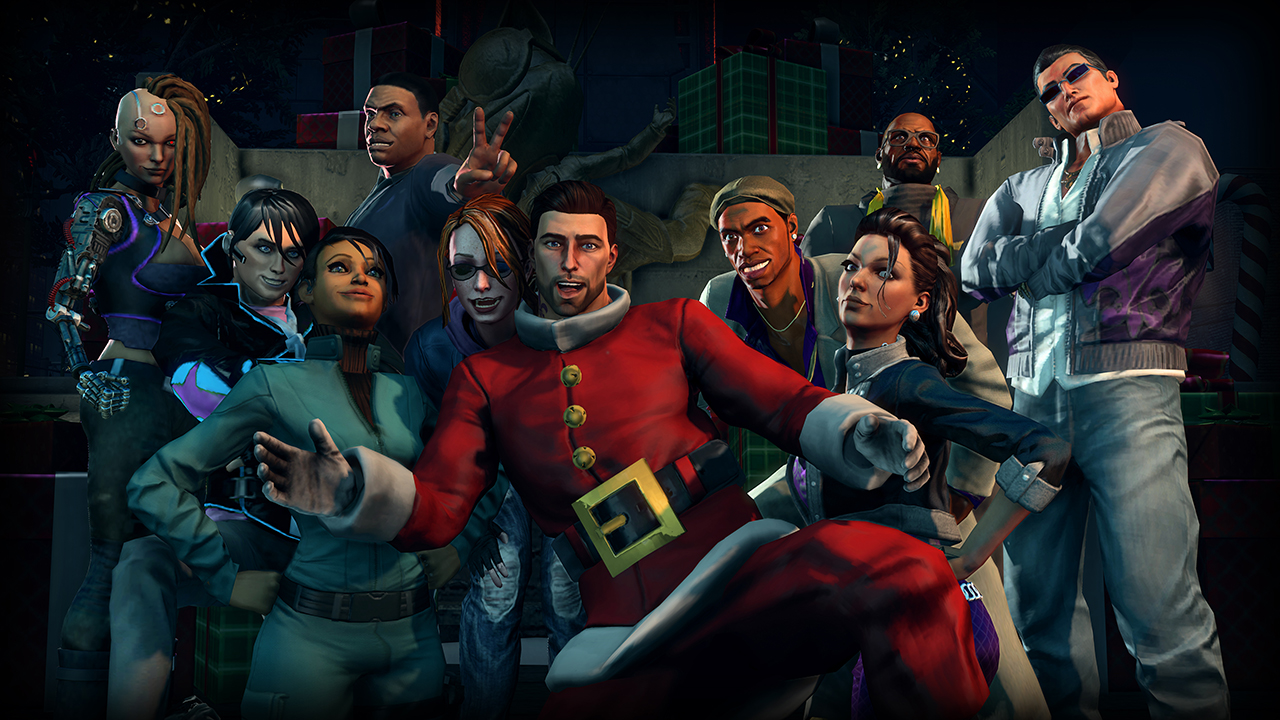 Saints Row IV was a game that originally meant to just be a DLC for SR3, but after working on it for so long, Volition decided to just go ahead and make it a fully fledged entry in the series, and I personally am very thankful for that. SRIV was one of the most hilarious, stupid and over the top games of last year and was the entry in the series where it finally found its feet, and was no longer a GTA clone, it was something much more goofy. It seems fitting that a game that was originally a DLC itself got a hell of a lot of DLC after launch, and with these insane number of additions Volition has announced a complete edition called "The National Treasure Edition". This Edition will include all 29 pieces of DLC, which includes things like weapon packs, costumes, vehicles and homies. The big pieces of DLC however are two story driven pieces, Enter the Dominatrix and  How the Saints Saved Christmas. Saints Row IV: National Treasure Edition will release in July, but no solid date has been given as of yet.
Insomniac  reveal their new project, Slow Down, Bull.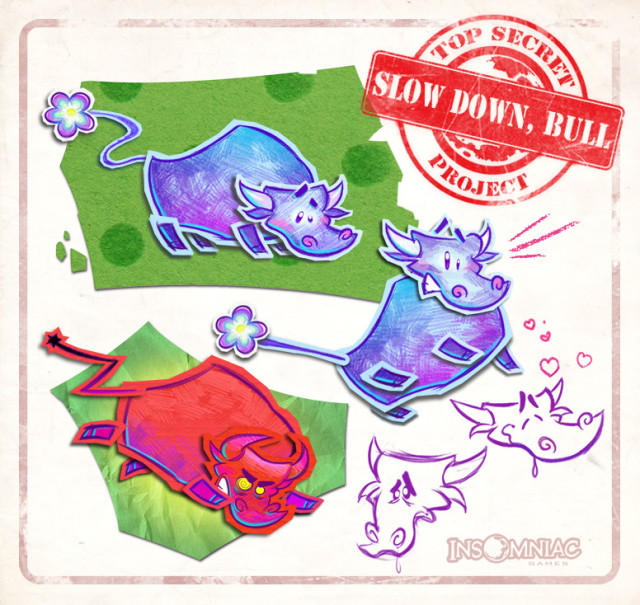 Insomniac is quite the busy developer these days, with finishing up Sunset Overdrive for a fall release on the Xbox One, it turns out they are also working on a PC title, Slow Down, Bull.  The project will be lead by designer Lisa Brown along with her small team to produce the game through Unity and will stream the entire process live on twitch. The game will star Axel, a bull who "loves to collect beautiful things." Axel will change between different moods that will affect gameplay, such as turning angry will cause him to charge at things. I love it when developers do this kind of thing, as it shows what really goes into making a game. Projects like the Double Fine adventure and Amnesia Fortnight have shown this works, and for such a big developer such as Insomniac to try this format shows how willing they are to try new things, which is always great to hear with AAA developers.
For more news on the project you can visit the official site.
For the stream of the development you can visit the official twitch stream.
The Sims 4 will launch without Swimming Pools and Toddlers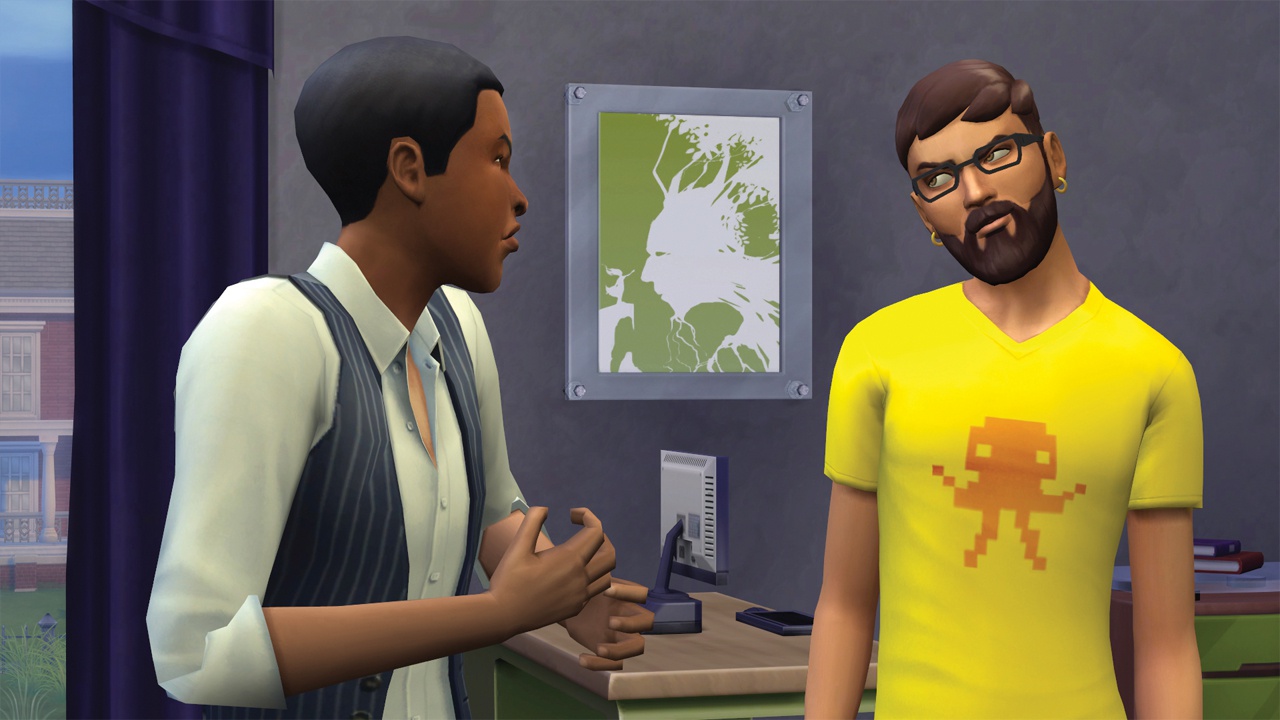 So its pretty much common knowledge now that The Sims series has become something of a cash grab by EA, splitting the game up into different overpriced DLC's, so in order to get the full experience you have to spend a lot more. Now it looks like The Sims 4 will be no different this time around, if anything its gotten worse, as The Sims 4 will launch this September without swimming pools and toddlers. This news came from a developer blog from Ryan Vaughan who explains that both features will not be ready at launch, but may be introduced later. This news caused fans to be concerned that these features were purposely taken out to be later sold in an expansion pack. Vaughan spoke out about this concern, stating  "While we recognize that some of you will be disappointed that pools and toddlers won't be available when The Sims 4 Base Game launches in September, you should know that we're building an incredibly strong foundation that is capable of fulfilling every one of your desires in the years to come."
Really this statement doesn't give us any information on whether these features will be implemented later via a free update or a DLC pack, and considering this is The Sims, it will probably be a expansion. Now there's selling an expansion of pets and there's selling features that have been in the base game for years now, and are regarded as fan favorites (placing your sim in a pool and taking away the stairs is a joke popular with the fans for years now). Only time will tell if these features will be free or not, but seeing as we are talking about EA here, its pretty obvious how this is going to end.