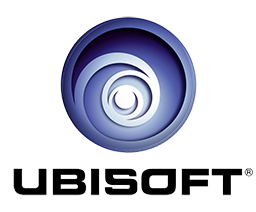 Ubisoft were the second major publisher, after EA, to showcase what they had at E3 this year, and in case you weren't there, here's all the games they showed off for us!
Far Cry 4
Opening on a rickety bus we find ourselves climbing a dirt road up into the Himalayas, with a fake passport and no knowledge of who we are, where we going and what the hell is happening. For me, the opening five minutes of Five Cry 4 resonated the beginning of Far Cry 2 where you're dumped into the middle of war-torn Africa without the slightest notion of what's going on. I have huge praise for Far Cry 3 as it not only had a vast, beautifully realised open world with myriad side-missions to immerse yourself within but interesting and well written characters that populated the island which motivated me to continue playing. The eccentric and psychopathic Vaas being one of the many highlights. Here we have a well dressed blonde man snap a selfie with you, right after he brutally stabs a militia leader in the throat for opening fire on the same bus you were travelling on. He bounces back and forth on his heels while clapping his hands claiming  that you two will "tear this place up!" before a bag is placed over your head.  I couldn't be more excited for this game, knowing its the same studio behind the gameplay and that the villains are delightfully mental!  
Just Dance 2015
Ah yes it wouldn't be an Ubisoft conference without gamers attempting to dance to that song that still plays non stop on the radio. Yes Just Dance 2015 was announced for Xbox 360, Xbox One, PS3, PS4, Wii, and Wii U with new songs like Pharrell Williams' Happy, which was used for the live demo. Along with the base game, a free app, Just Dance Now was announced, which syncs with a website and allows over 20,000 people to dance together. With these two announcements, fans of the series will have a lot to dance over.
Shape Up
Look, I'd be the first to completely trash health and fitness games or health and fitness in general, but the concept behind Shape Up is neat! You work out and the more you do so the bigger your character gets allowing you to take on bosses. Leg workouts play similar to a Dance Dance Revolution game and a push-up contest is measured by the weight on your back, the more push ups you do the more weight is added. Escalating from barrels to elephants, tanks and even whales! Also beating a friends high score in push-ups might just be the most macho thing I can do, while still earning achievements. A quick aside, the avatar of you projected on screen is surprisingly accurate, from rings on fingers to neckties and smiles. A noticeable improvement over the previous Kinect.
The Division
While the gameplay was showcased during the Microsoft conference EA gave us a glimpse into the world of The Divison, which was done through a CGI timelapse. Post-Apocalyptic New York never looked so good! A disease has wiped out most of the population and gangs have taken over, The Division are a group of elite trained civilians tasked with retaking New York. It remains unclear whether you can chose to project the innocent and take back New York for good or to conquer it for evil! The Division is set for launch 2015, and for one will be disappearing for a week upon release. 
Assassin's Creed: Unity
Ubisoft showed off more of the latest entry in the Assassin's Creed franchise, Assassin's Creed: Unity. This time taking place during the French revolution, you can play with up to four friends as you take down the French royalty. Other than that, the game really does look like more of the same from the Assassin's Creed series, as the combat looks like it hasn't had any new abilities thrown in at all, which was a major problem people had with Assassins Creed IV:Black Flag. Assassin's Creed: Unity will release on Xbox One, PS4 and PC this Holiday season.
The Crew
The Crew allows you and your friends to drive across America. No really. Without loading times! This was displayed in another timelapse video (new Ubisoft trend) in which we saw a 2 hour mission unfold taking us from Miami to San Francisco. According to the developers missions can take you from coast to coast, from city to city seamlessly. Beta arrives July 23rd with the full launch occurring November 11th for all platforms.
Valiant Hearts
It's not only the big AAA titles that Ubisoft is showing off as they even gave us a look at an upcoming UbiArt framework title, Valiant Hearts: The Great War. The trailer focused on the multiple characters you will be playing throughout the game, including an old veteran, a youthful nurse, a high spirited gunman and a young solider focused into a world of violence. While the trailer didn't show off anything new, it's still great to see Ubisoft giving attention to such small little titles like this amongst bigger titles like Far Cry 4 and Assassins Creed:Unity. Valiant Hearts: The Great War releases for PC, PS3, PS4, Xbox 360 and Xbox One on the 25th of June.
Rainbow Six: The Siege
After 6 years of waiting, fans of the tactical shooter series Rainbow Six finally got their eyes on a brand new entry in the series; Rainbow Six: The Siege. The trailer showed off the tactical gameplay fans of the series know but also some very interesting mechanics  including drones, various ways to gain entry and hell of a lot of destructibility. From what they showed off, I am blown away at how great the game looks and sheer amount of options you have to winning the round. Rainbow Six: The Siege is being developed by Ubisoft Montreal for Xbox One, PS4 and PC.
The dance footage is a bit iffy, but the Far Cry 3 opener and the Rainbow Six closer are phenomenal. Lots to be excited about!