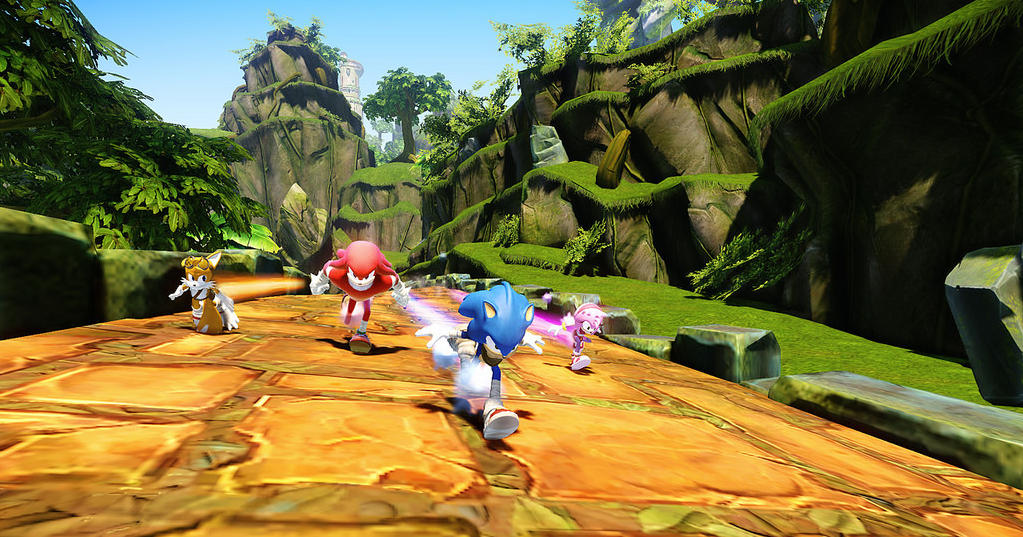 Nintendo has released some more info regarding the new Sonic the Hedgehog reboot, Sonic Boom for both Wii U and 3DS. Both Sonic Boom: Rise of Lyric for Wii U and Sonic Boom: Shattered Crystal for 3DS will release in November 2014. The Wii U version will focus on playing as four different characters in a action adventure to stop a great evil and will be developed in the CryEngine, making it the engine's first on the Wii U. The 3DS title however will be about the newest member of the team, Sticks, saving Amy from Lyric and will be a platformer.
For more info on the new character Sticks head here.
Sonic Boom: Rise of Lyric  and Sonic Boom:Shattered Crystal will both release in November 2014.