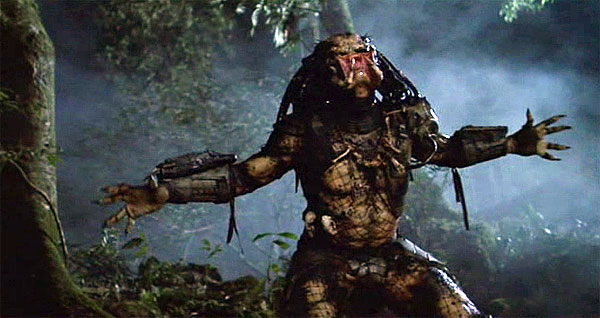 In the continuing un-originality of Hollywood, Hollywood Reporter has broken the news that Fox intends to reboot Predator with Shane Black as writer and director. Black will be writing the treatment before handing over to Fred Dekker who'll finish out the script, and John Davis, co-producer of the original, is on to produce the project.
Since it's début in 1986, Predator has become a pop icon of sci-fi cinema. Despite only the first two installments being regarded with any merit, the alien hunter has endured for almost 20 years now. Shane was busy with the Lethal Weapon films back then, and has since worked on Iron Man 3, the fifth highest-grossing film of all time, and action films such as The Long Kiss Goodnight and Kiss Kiss Bang Bang.
There is as yet no planned release date.