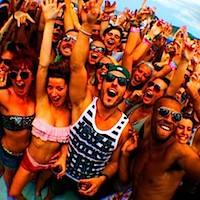 Music Monday 16/06/2014
So we're changing the way Music Monday works; each week a new writer will submit seven tracks, some new and some old, but just enough to get you through the week! You'll see our personal tastes emerge and hopefully discover some new sounds as well as reliving some old favourites! I'm also going to pick my favourite tracks to kickstart my summer (although I'm sitting in a hot office I can dream!).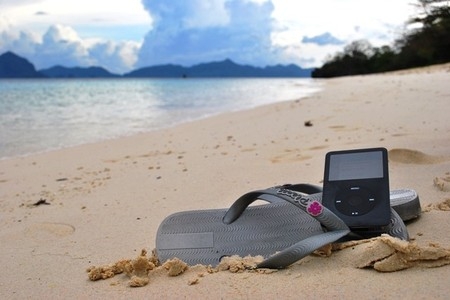 Sia – Chandelier
Chandelier is taken from the sixth studio album '1000 Forms of Fear' from Australian singer-songwriter Sia. The album is scheduled to be released July 8th of this year. If you are wondering why her voice sounds so familiar she has collaborated and worked with some of the biggest names in pop music like Rihanna, Jennifer Lopez and Beyoncé or if you're a fan of the cult TV show 'Six Feet Under' you might recognise her name from her track on the final episode!
Cherlene – Danger Zone
Okay so it's not actually the 'Cherlene' singing or even the voice actor behind the tempermental glue sniffing billion dollar fortune owning personal assistant! The voice behind the song and the other songs on the Cherlene album released as part of her attempt to make it big in country western music scene is that of Jessy Lynn Martens.
PSY – Hangover feat. Snoop Dogg
I already posted this bizarre music video (and even more bizarre single) when it dropped last week! It's PSY's next big release and even though it's getting very mixed reviews online, it is still doing the rounds and has clocked in over 61 million views since it went online a week ago!
Avril Lavigne – Hello Kitty
I thought maybe it might not be so bad without the music video attached… and for a brief moment I thought it actually was. It has a nice beat to it but it all just starts to grate on your nerves after a few seconds and the song doesn't seem to know what exactly it's doing or why Avril is bastardising Japanese/Asian cultures!
The Cranberries – Ode to my Family
Don't care what you have to say, the sun is shining, I'm in Limerick so 'The Cranberries' are essential to my playlist!
Little Mix – Salute // Mr Probz – Waves
Now we're getting into my summer jam territory and I can't decide between Little Mix' 'Salute' and Mr. Probz 'Waves'. Salute has the perfect beat to dance, to get up and get out under the sun, to cool off on the dancefloor but then Waves has that perfectly chilled yet uplifting beat, it's the sun going down, the melting ice clinking against my cocktail glass! Summer is here! Enjoy!
Editor-in-Chief, part-time super villain and hoarder of cats. If you can't find me writing, I'm probably in the kitchen!