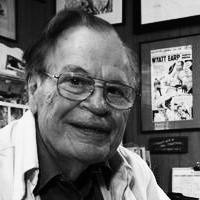 Remembering A Legend: Dick Ayers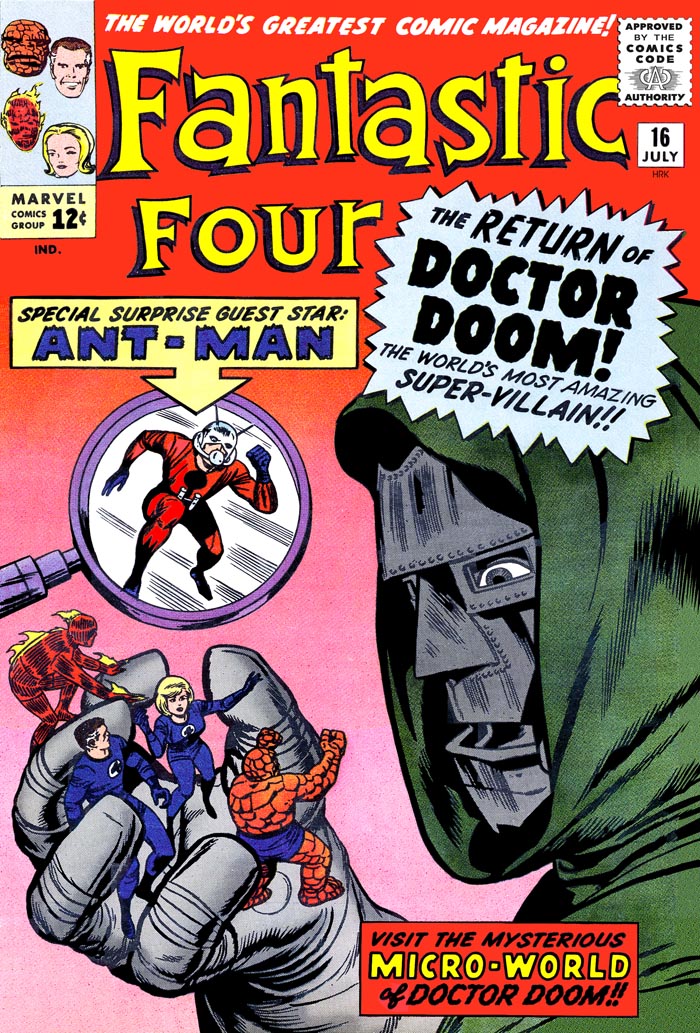 Legendary comic book artist and inker Dick Ayers passed away earlier this week not long after his 90th birthday. Chances are some of you are familiar with his work and sadly some of you won't be, while his name might not be as recognized as Jack Kirby, Steve Ditko, or Stan Lee, his contributions are no less important. He had a lengthy career within the comic book industry and was integral in setting the foundation for what we now call the 'Marvel Age of Comics' with his work paving the way for the many great names that followed him. Ayers career spanned a whopping 8 decades and stretched across various publishers and companies.
Dick began his career in World War II working with the military newspaper during his time with the Air Corps. Continuing into his professional career, Ayers went on to work for 'Magazine Enterprises' where he co-created the western era Ghost Rider in the 1950's while also working with 'Atlas Comics' (which would later become Marvel.) In 1959 it was then Atlas editor Stan Lee who paired Dick Ayer's with rising star Jack Kirby. Ayer's is often best known as one of Jack Kirby's inkers throughout the 'Silver Age of Comics' from 1950's and 60's working with Jack on various titles including early key issues of The Fantastic Four and Hulk, the launches of Rawhide Kid and Two-Gun Kid, the earlier Ant-Man stories in Tales To Astonish, and a number of early Thor stories in Journey Into Mystery.
But it was Ayer's work on 'Sgt. Fury And His Howling Commandos' that cemented his name into the history of the comic industry. This title introduced us to legendary badass Nick Fury and his squad the 'Howling Commandos' who many of you will remember seeing in the Captain America: The First Avenger movie. Ayer's inked Kirby's pages on the first 7 issues before catching his big break when Kirby left the book and left Ayers as the definitive artist on the series as he worked on it over 10 years.
Dick brought many of his own experiences from WW2 to play throughout the series with his signature straightforward style and grounded pencils the book was praised as being one of the most authentic feeling war comics in its time.
As well as working on Sgt Fury, Ayer's covered many other spots at Marvel too, Ghost Rider was brought back for another short series, he pencilled most of the Sgt. Fury spinoff Capt. Savage And His Leatherneck Raiders, drawing Captain America and Iron Man stories in Tales Of Suspense before either character would have their own series, covers to Kid Colt Outlaw, a Human Torch solo series in Strange Tales as well as lengthy works on Avengers and X-Men, also inking Sub-Mariner stories in Tales To Astonish and even a few Daredevil issues over Gene Colan.
The man was everywhere at Marvel. He worked at Marvel right through the mid-'70s, until switching to DC Comics to work on various war and western books. In the '80s and '90s, he continued to work for various other publishers, including Marvel, DC, Archie, AC, and Topps.
So while some of you may not instantly recognize his name, Dick Ayers was undoubtedly one of the people who helped shaped the comic book industry and influence countless creators that came after him. Chances are you've read some of Ayers work and didn't even realize it, some of your favorite characters even, may have endured due to the works of men like Dick Ayers, chances are your favorite creators were actually inspired by Dick Ayers early works themselves, you'd be hard pressed to find someone who wasn't. So hopefully if you weren't too familiar with Dick Ayers career and his importance in comics, you are now. It's important we remember those who paved the way for us to follow and that's exactly what Ayers did in his time.
So do yourselves a favor and dig into your comic collection, or local store and have a look back at some the great titles Ayers worked on over the years, you'll find you have plenty to choose from.