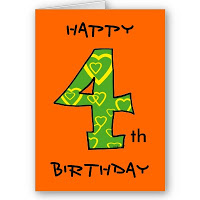 Hey there,
apparently I'm still the newest kid at The-Arcade which is now a whopping four years old. I'd love to say I was here from the start and regale you with tales its (apparently) humble begins and all kinds of hilarious hi-jinks; sadly I cannot though, pitfalls of a newb I know. But to mark the big occasion a few of us have elected to try and put into words what writing at The-Arcade means to us personally. Presumably by now I'm sure you've read Declan's emotionally gushing and soppy birthday speech above, hopefully by now though your eyes have cleared and you're reading this clearly, heck if you've made it this far I'm impressed.
So, why do I write for The-Arcade.ie? What do I get out of it?

I suppose it's because calling yourself a writer definitely makes you look more interesting on Tinder. I'm joking. Really though, like most of the writers here (and I'll assume some of the readers) I am a massive nerd, geek and/or gamer. Have a go of the 'mission statement' from the Arcade's website itself;
"To provide a space for gamers and geeks in Ireland and the rest of the world!"
Where else could I even hope to end up?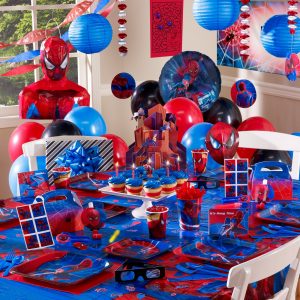 Honestly though, growing up as a comic book nerd in the 90's, there wasn't much of a community. I was the only collector I knew and I bullied most of my friends into reading anything I liked, and still do. It rarely ever happened that I could find anyone with a shared interest outside of a message board forum. The closest I got was in the build up to Spider-Man 3. 2 weeks later though, and I'd be cast out yet again. But that's never bothered me too much; I like what I like because it's what I like, not because anyone else got me into it. So imagine my delight when my good buddy Andy Kavanagh introduced me to The-Arcade.
Suddenly … there were others. These people were geeks, gamers and totally unashamedly so. I followed the Facebook page and chimed in here and there until I went to Arcadecon. In many ways, I never came back. There was a whole community of these people! Honestly, I felt like Littlefoot finding the Great Valley after being out in the wild for so long. These people were nuts, I had to become more involved and in time that's exactly what I'd do. I very awkwardly e-mailed Declan about writing for the site when I saw they wanted new writers, when he asked what my 'style' was like, I panicked and sent him 6 different reviews I'd written hoping I had one in there somewhere. Reading back over the e-mail conversation now it was genuinely cringe-worthy. But I must have done something right as soon after I wrote my first piece for The-Arcade.ie and became a "totes legit journo."
Sean's first piece October 24th 2013
 After years of alienation, suddenly I was part of a group that not only cared about what I wanted to say, but gave me a platform to communicate that to other like-minded people I might not have even known where there. I was given a voice and place within this community. It wasn't long before I was able to highlight and share news, events, interests and thoughts with people who otherwise might not be in the known. 16 year old me would be dam proud. I was added to a 'writers group' and totally terrified I'd break the website and/or embarrass myself. I felt like young Peter Parker walking into the city newsroom of the Daily Bugle for the first time. Thankfully our editor was hell of lot easier to approach than J.J though and within in minutes I'd started a pun-war.
So again, why do I choose to write for The-Arcade?
Simply put, it's more than just a website. For me, it's a community I get to be a part of and have my say in, a platform to highlight and share my perspectives with friends and creators alike. I'm part of the community I wished I had when I was younger and I even get to play a role there now to expand it to introduce others into the fold. I get to express myself and my interests, develop and share deeper opinions and interact with a huge group people who are just as crazy for things as I am. I've made a ton of new friends and hopefully I'll continue to do so here, I've been encouraged as writer and a critic, given guidance when I needed it and learned an awful lot in my time here. I've been given the chance to talk with amazing creators about their work too and I still haven't broken the website yet either. I've really just been having a blast so far!
All this, plus it does make my Tinder look better I suppose.
So happy 4th birthday to The-Arcade.ie!
*(Tinder eh? Let's see how much Tinder action you get after that headline! – Declan, Editor)