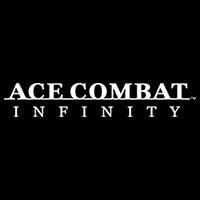 Ace Combat, the tried and tested standard in flight-based video games, has a new installment out today called Ace Combat Infinity on the Paystation Network. Infinity marks the first time the franchise has gone free-to-play. With this new installment of the renowned series, players will dive into the game's wealth of Free-to-Play content and fight to rule the skies with powerful combat aircraft, advanced weaponry, and cunning piloting skills. The game modes include:

·         Online Co-Op Missions: In this 4v4 Mode, Alpha and Bravo teams can either fight against each other or cooperate to beat an even bigger enemy to earn rewards. Teamwork, trust and individual skills are mandatory to beat the enemies! 
·         Solo Campaign Mode: Being a mercenary Ace pilot has its perks and rewards too. Be the sole hero.
·         Customisation Mode: Players can create their own Aircraft based on the acquired rewards (Weapons, emblems etc.).
Following the game launch, various in-game campaigns, events and gifts are available:
·         Special Challenge – By meeting the conditions of the Special Challenge, people will be able to unlock ADFX-01 Block 1 Morgan, the prototype of the legendary aircraft that appeared for the first time in ACE COMBAT ZERO
·         Everyone Sortie Campaign – Players can invite their friends to play Online Co-op Missions together and receive Stocked Fuel for free!
·         Inferno F-4E Skin – Players will have the opportunity of getting the special skin for free as a skin drop by playing the Online Co-Op Missions (from May 28th to June 2nd 2014). This is the players' only chance to get this unique skin
·         Ace Combat Infinity Launch Commemoration Pack – Two emblems ("Arrows" and "Bone Arrow") and Two Nicknames ("Mercenary" and "Pioneer") are given for free to all the Pilots if you start within one month after launch!
·         Worldwide Launch Commemoration Present – To celebrate the worldwide launch of the game, all fighters will be gifted a F-4G Phantom II Wild Wiesel blue camo skin!
"Ace Combat is a legendary license and is an example to follow when it comes down to Flight Shooting games. Today we are really happy to release this high quality sequel; all the fans deserve it!" said Herve Hoerdt, Vice President of IP Strategy, Marketing & PR at BANDAI NAMCO Games Europe. "Thanks to its economic model, every aspiring pilot will be able to enjoy an ace game. And don't forget: The Sky Is Yours!"
Ace Combat Infinity is available now on the Playstation Network on Playstation 3.