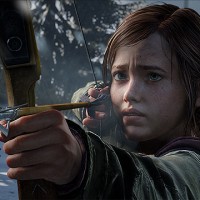 Naughty Dog today revealed the last piece of DLC for it's critically acclaimed game The Last Of Us, titled Grounded. Grounded will be the last portion of DLC released as part of the season pass for the seminal title. New features will include multi-player maps, survival skills, weapons and the new single-player mode Grounded.
Grounded Mode is a heightened difficult for the campaign. The AI is relentless, smart and brutal and survival will be near impossible. The Reclaimed Territories Map Pack will include four new maps: Wharf, Capitol, Coal Mine, and Water Tower. These ares will be familiar yet unfamiliar to those who have completed the sing-player campaign. The new weapon set includes  the Specter, Double Barrel, Enforcer and Launcher while the survival skills set will be divided into two bundles; Situational Survival Skills and Professional Survival Skills. Situational Survival Skills includes Agility, Awareness, Fortitude and Scavenger while the Professional Survival Skills includes Gunslinger, Bomb Expert, Executioner and Damage Marker.
All players will receive a free new gun – the Full-Auto Rifle. While all this content is free to season pass owners, it is available in increments for non-season pass players. All of this DLC as well as all previously released DLC will be on the disc for the Playstation 4 version of The Last of Us.
The Last of Us: Grounded release date is to be confirmed.