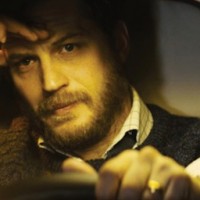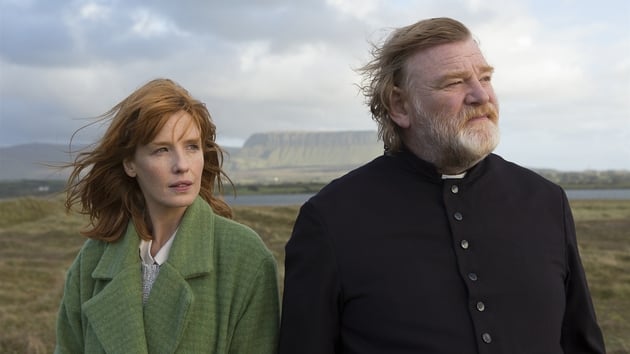 Man, y'all are LOVING Calvary right now, huh? Number one in the Irish box office as of Wednesday. Gotta say, I am looking forward to checking that one out (as you'll soon see more of a little bit!). Noah bringing up the rear in the second spot isn't surprising unless you remember that Captain America: The Winter Soldier is now at 4. I'm guessing everyone's Captain America and decided to give Noah a shot after, and not the other way around, right? Anyway, let's get to this weeks column where I recommend somethin' for you to check out, somethin' for you to avoid and somethin' I'll be squeezing into my weekend at some point. Well, except this week it's going to be all good stuff, because there's nothing in the cinema right now that looks or is bad that I haven't already covered. There is next week, for sure, but this week, it's all good stuff. It's my column, I can do what I want.
The Good: The Amazing Spider-Man 2
Director: Marc Webb, Rating: 12A, Running Time: 142 minutes
Alright, confession time. I very nearly put this in the the bad section this week. I really considered it, but thought it a touch too inflammatory and the wrong side of pretentious for my own good. The Amazing Spider-Man in 2012 really didn't do much for me; Emma Stone undersold Gwen Stacy, Andrew Garfield undersold Peter Parker and a complete lack of chemistry between the two on-screen just left me cold and unfulfilled by the end of the film. It's unknown if this sequel fixes those problems, but it is obvious that the film is capitalizing on the action from the first in a big way. Three villains spoiled the broth for Spider-Man 3 (well, okay, one of many, many problems) but the choice of the villains and the casting actually has me really interested.
Jamie Foxx is good in basically anything and Dan DeHaan was top class in both Chronicle and Place Beyond The Pines. Paul Giamatti as the Rhino is a total curve-ball if I'm honest and that casting tells me that Rhino is going to be comic relief rather than a nuanced villain which could hurt the flow of the narrative little, but we'll see how it goes. I'm still just shocked the guy who made the action-less, almost completely exposition driven (500) Days of Summer is very successfully reboot Spider-Man for audiences who still bear the scars of the previous trilogy. If this even half-way delivers the goods and teases even a little bit of either Carnage or Mysterio it'll get two thumbs up from me.
The Formerly-Known-As-Bad: Locke
Director: Steven Knight, Rating: 15A, Running Time: 85 minutes
I actually thought this was coming out later for some reason, but here it is. It's a Tom Hardy led British minimalist drama film – what's not to like? The story follows Hardy on a road trip from Birmingham to London as he deals with personal dilemmas and has an ongoing conversation with the memories of deceased father; in other words, this is going to be a heavy film. Steven Knight has yet to have his 'big break' despite consistently pointing out great lesser-known films since 2002 with some really big names attached. Seriously, if you enjoy good, dialogue driven narrative spear-headed with a stirring performance, check out Amazing Grace with Benedict Cumberbatch (Star Trek) and Knight's World War I series from last year Peaky Blinders with Sam Neill (Jurassic Park) and Cillian Murphy (Batman Begins) which is just sublime. Tom Hardy has given the film world some incredible performances – Bronson, Inception, The Dark Knight Rises and Lawless all showcased an actor with a great variety to his on-camera ability, but I genuinely think that Locke might be his best performance yet. Obviously, I haven't seen it, but a film that's just him on-screen for 85 minutes? He is one of the few actors in the big leagues right now that makes me excited about such a scenario.
The Anto: Calvary
Director: John McDonagh, Rating: 15A, Running Time: 101 minutes
The writer/director of The Guard returns to make another Irish black comedy/drama. I am so ready, so very, very ready. Brendan Gleeson just does not know how to not be making a film – this is his tenth in 4 years, and his second for this McDonagh while also having made In Bruges and Perrier's Bounty with Martin McDonagh, John's brother. In Calvary, Gleeson is complimented by Chris O'Dowd (IT Crowd), Aiden Gillen (Game of Thrones) and Kelly Reilly (Flight) in a story about a small town Irish priest who is threatened during confession. That scenario alone has me giggling at the light-hearted but blunt jabs at small town Ireland and it's often community-woven isolation. The Guard had just enough Irish humor in it to make it's point known but had enough action and national ambiguity to it's plot and execution to be popular overseas – I kinda hope this is more heavy on the Irish-ness because the McDonagh brothers have proven themselves to consistently understand what makes the Irish so funny while still making the delivery loveable. I look forward to seeing this quite a bit.
It's a good week at the big screen, boys and girls, a dam good week. You're either supporting big-budget adaptations of our favorite superheroes or you're supporting some of the little guys making great films. Can't go wrong. Enjoy the Easter weekend Arcadians and I'll see you next Friday, same Arcade time, same Arcade channel!