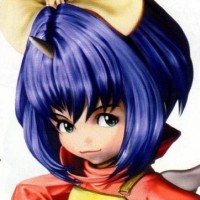 Five Kid Video Game Characters Who Rule
Yesterday afternoon at approximately 12:30 my niece Emily was born! She is the first girl born into my immediate family, the first grandchild and my first godchild, I've yet to meet her but between my family's excitement at her arrival, my own joy and the gushy phonecalls from my brother and Facebook messages from the doting new mother, I can't help but feel like I've known little Emily for years!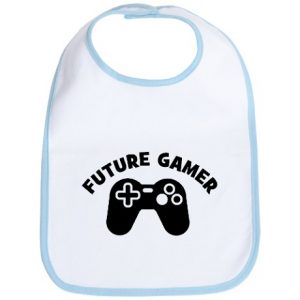 Mountains of clothes and toys have been gathered in preparation of her arrival and she should know now that her Uncle has great plans for her geeky future and it got me thinking about video game kids and just who Emily could look up to and aspire to be like!
These are five kid video game characters who rule!
__________________________________________________

Princess Zelda – Zelda series
She has faced down evil more times than I can count (do not point out how many games for the sake of shaming my counting skills). While there are many Zeldas scattered throughout worlds and times they all share the same characteristics, kindess, intelligence, fortitude and grace. While her 'adult' appearances are often preferred, it is Zelda as a child that truly shows her maturity. She bears the Triforce of Wisdom and while often portrayed as a damsel in distress, she has faced peril and danger head on and has always done the best by her people and allies often at a cost to her own safety.
I hope Emily will in time realise that there is more strength in an act of kindness and that it takes real power to do something completely selflessly.
Annie – League of Legends
Zelda is to wisdom as Annie is to power! She is the tiny combatant summoned into a league filled with colossal titans, terrifying monsters and twisted creatures and they all fear her! Annie holds immense power at her fingertips and while she might not always use that power for good, she knows who she is and she is comfortable with that. Annie teaches us that cute doesn't always mean cuddly and that even behind the sweetest smile can lurk dark intentions.
Emily, if you take anything from Annie it's that no matter who you grow up to be, you have to love and be confident in your own self because from that comes real power.
Sakura – Street Fighter series
Dedication, hardwork, perseverance – Sakura has it in abundance. First appearing in Rival Schools, Sakura idolises Street Fighter and martial artist, Ryu and so she models her career and lifestyle on his work and moves. Sakura is a sixteen year old school girl who has to juggle her daily duties and school work with a strict training regime and while it might not be glamorous, her end goal means it will all be worth if she can even train under her hero. She competes against some of the worlds strongest and deadliest fighters, holding her own in every fight and many who've seen her fight remark that she has potential to match her idol and even surpass Ryu if she continues to train vigorously.
Sakura is proof that to get anything in life you have to work for it and sacrifices will have to be made but that's not a bad thing, especially if it's a dream and a passion – Emily if you have a dream later in life then if it's something you really want then work hard and you'll reach it.
Clementine – The Walking Dead Season 1 & 2
She's hailed as a hero all in her own right, Clementine stole the spotlight and it's not hard to see why:
Hope is one of the most important things in life, you can do anything as long as you have hope! Emily like Clementine no matter how dark a day gets, just have hope and keep going forward.
Eiko Carol – Final Fantasy IX
 For me Eiko encompasses all of the traits of the girls and young women above – believing herself to the be last of her people, abandoned and alone she still has hope and reason to go on.
Her look and stature hides immense power and ability, she is brazen and bold and while her age may often come against her, betraying her innocence and naivety she continues on and is a force of good in a world on the brink of disaster.
Who ever you are Emily, what ever you want to be, know that even if I can't instil you with all the knowledges of the world, that there are people both real and fictional to inspire, guide and educate you on your brand new journey. 
Honourable mentions: Little Sisters, Tiny Tina, Ellie, Lara Croft, Chell, 
Editor-in-Chief, part-time super villain and hoarder of cats. If you can't find me writing, I'm probably in the kitchen!