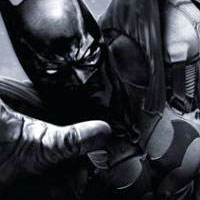 DC Comics Declare 'Batman Day' In July
It's the day we needed, but not the day we deserved, or … however that phrase goes.
DC Comics have announced that Wednesday July 23, 2014 is to be known as "Batman Day." The announcement comes with this year marking the 75th anniversary of the Batman who made his first appearance in Detective Comics #27 way back in 1939. To celebrate the occasion DC Comics are releasing a free edition of Detective Comics #27 in the States as well as a free download at www.readdcentertainment.com and all other digital platforms like the iBookstore, Kindle, and Google Play. So not to worry, we can still get in on this too.
"As part of the festivities, fans who visit participating retailers receive a free, special edition of Detective Comics #27, featuring a reimagining of Batman's 1939 comic book debut, designed by Chip Kidd with a script by The New York Times #1 bestselling author Brad Meltzer."
As well as the free comic book, DC are giving some retailers other Batman goodies, including a "Batman 75th anniversary cape" and four Batman masks designed by Ryan Sook that highlight some of the many different styles of the Batman over the years.
The four designs are (from left to right):
– Detective Comics #27 Mask: Batman's first appearance, as drawn by Bob Kane.
– Batman '66 Mask: Inspired by the 60's TV show with Adam West.
– The Dark Knight Returns Mask: A classic drawn by Frank Miller.
– The New 52 Mask: As drawn by current Batman artist Greg Capullo.
So remember July 23rd this year is "Batman Day" … like we needed a reason to love Batman even more.