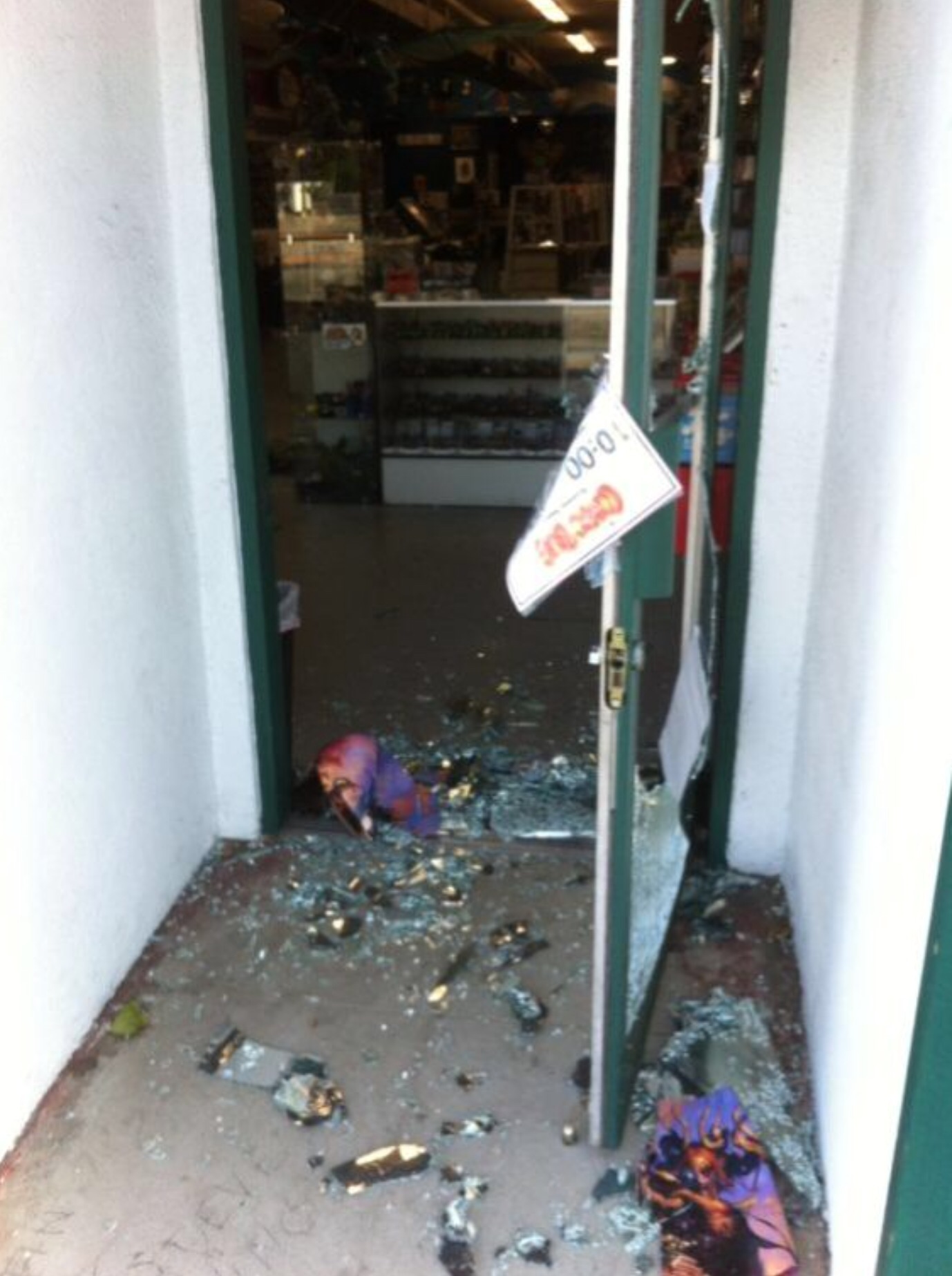 Creators and Fans Support Vandalised Comic Store.
Unfortunately this story starts off on a bad note with a California based comic book store 'The Comic Bug' being broken into and more than $7,000 worth of Silver Age comics stolen. The store, located at 1807 Manhattan Beach Blvd. in Manhattan Beach, was broken into sometime between 10:30 p.m. Sunday, April 28, and 6 a.m. this morning after co-owner Mike Wellman discovered a large rock was thrown through his glass front door.
However despite the burglary and vandalism The Comic Bug remains determined to continue with Saturdays upcoming Free Comic Book Day celebrations announcing on their Facebook page;
"We never let a little thing like a store burglary get in the way of a GOOD TIME! Spread the word far and wide that Free Comic Book Day is STILL ON at The Comic Bug this Saturday! We have an unprecedented amount of awesome cosplayers and comic creators. See you there!"
With scores of special guests planning to attend and pledge their support for the vandalised store, among the guests are famed colorist Richard Isanove – Savage Wolverine, Michael O' Hare – Masters of the Universe, Richard Starkings – Elephantmen, and many more.
So while this story began on bad note, it ends with some great comic creators and fans coming together to support their local comic book store all while promoting the medium itself. We wish The Comic Bug every success this weekend, and on the off chance your around and feel like stopping in you can check out what they've got planned HERE.