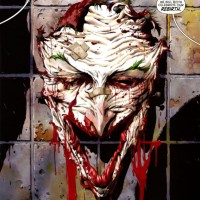 Batman: Death of the Family Joker Mask Set Images Revealed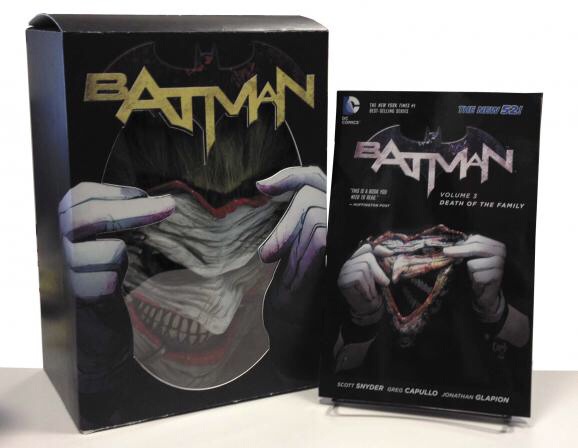 This was announced a while ago alright, but here's the first official image of DC Comics Joker mask and Death of the Family graphic novel combo set. I have to say it looks amazing. DC have done this before with their Court of the Owls book and mask set, which met to very successful sales. This time however the focus is on Gotham's own clown prince of crime in an amazing story that see's his return to Batman comics after a year long absence when he cut off his own face in Detective Comics #1 only to return and wear it as a grotesque mask – which you can now wear too!
The official synopsis reads:
After having his face sliced off, The Joker makes his horrifying return to Gotham City in this epic from issues #13-17 that shook Batman to his core! But even for a man who's committed a lifetime of murder, he's more dangerous than ever before. How can Batman protect his city and those he's closest to?
The Batman: Death of the Family Mask and Graphic Novel set will retail for $39:99 and is set for release on September 24th.