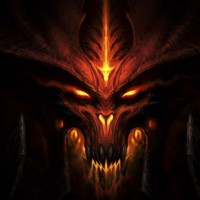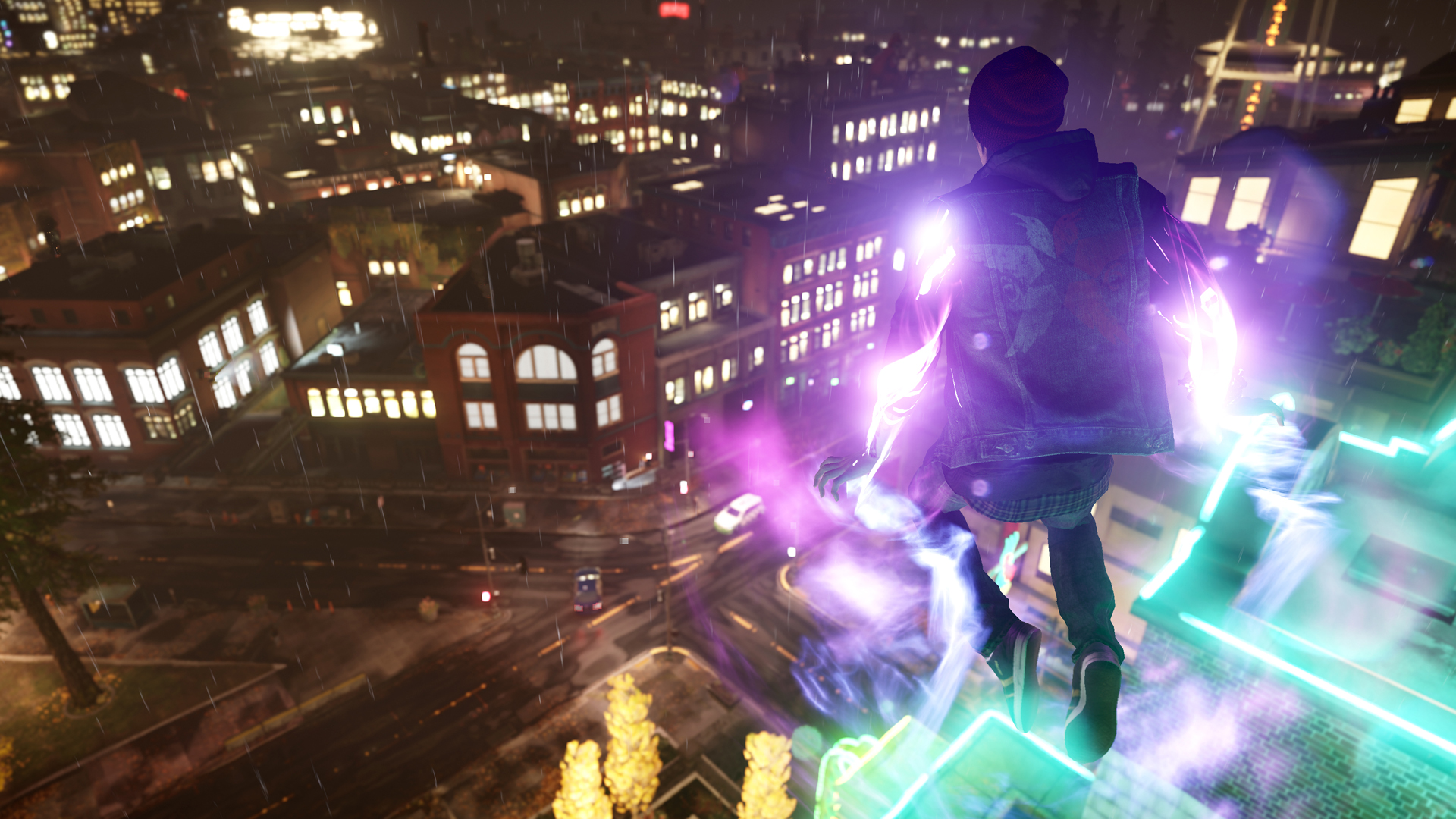 https://www.the-arcade.ie/2014/03/flappy-bird-to-return/
https://www.the-arcade.ie/2014/03/guitar-band-and-dj-hero-dlc-set-to-retire/
Persona 3 Midsummer Knight's Dream movie gets a new trailer
A brand new trailer has been released for the second in the Persona 3 movie series, Persona 3 The Movie: #2 Midsummer Knight's Dream. The last film, Persona 3 The Movie: #1 Spring Of Birth was released in Japan in November last year, but has yet be licensed or dubbed for the West audiences. I am surprised we haven't heard of any deals for bringing the film over to the West yet, as the Persona 4 anime was brought over so quickly by Sentai Filmworks. Only time will tell if we will ever get to see either of these films I am afraid.
Persona 3 The Movie: #2 Midsummer Knight's Dream will release in Japan on June 7th.
Pokemon have been named as the official mascots for the 2014 World Cup in Japan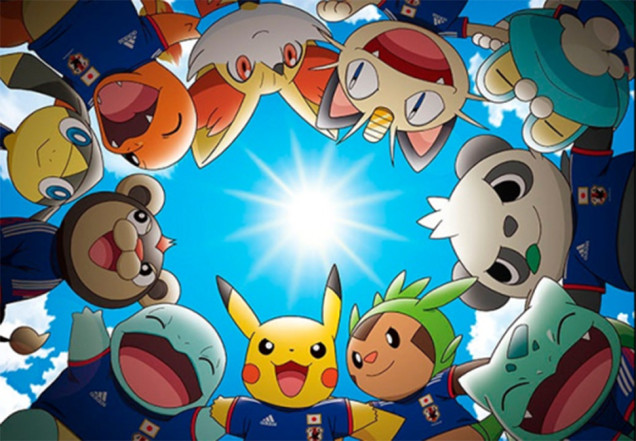 In a bit of weird news now, Japan has picked their official mascot for this years World Cup, and it turns out its everyone's favorite pocket Monsters, Pokemon. Yes that's right folks, Pikachu and a assortment of other Pokemon will be representing Japan alongside their official team, The Blue Samurais. While its certainly a interesting idea, its also a hell of a marketing move. Why not use Pokemon for all large scale international events, like the Olympics or UN meetings. 
Koji Igarashi producer of Castlevania: Symphony of the Night departs Konami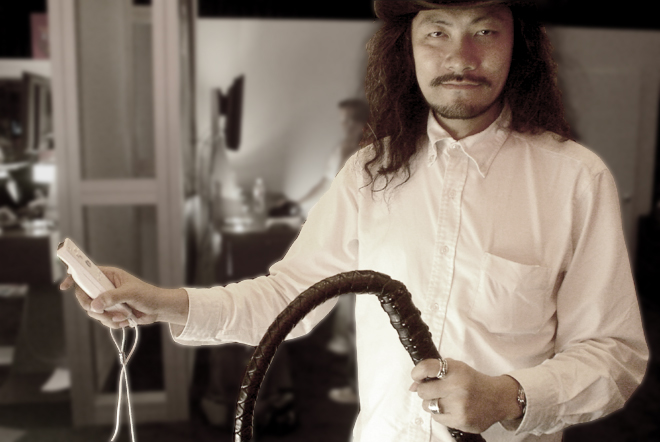 In some sad news now, Koji Igarashi the producer of Castlevania: Symphony of the Night has decided to leave Konami. The reasons for his departure are he wishes to make the kind of game he wishes to make, and wants to make games like his older titles that his fans have wanted for years now.
Koji Igarashi is a pretty important figure in video game history, and usually forgotten. He was responsible for re-inventing the entire Castlevania series with Symphony of the Night, and creating the genre we now know as the Metroid-Vania. While its certainly sad that Igarashi has left his roots at Konami, I am certainly excited to hear he wishes to continue making games. He shows no signs of slowing down, as he attended GDC this week, talking about his past in the industry. My hopes are that Igarashi decides to go down the Kenji Inafune root and bring back the Classic Castlevania games we all know and love, I mean if Drink Box Studios could do it with Guacamelee, I can only imagine what the creator of the genre can do. I wish Koji Igarashi all the best with his future in the industry.
New stage based on Super Mario 3D Land revealed for Super Smash Bros. 3DS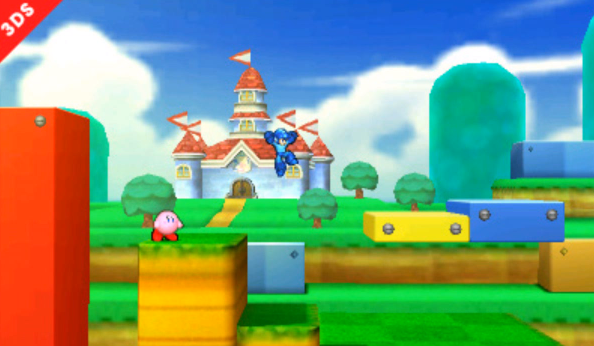 Another week another piece of Super Smash Bros news, and this time its a reveal of a brand new stage based on the Super Mario 3D Land for the 3DS. Sakurai gave his usual little description, stating "Here's some info on the Nintendo 3DS stage called Super Mario 3D Land! First, it advances by side-scrolling…". A number of pictures were included,showing how the stage travels through different  areas from Princess Peaches Castle to an on-rails water section. While a traveling stage isn't exactly anything new to the Smash Bros Bros series (Delfino Plaza,Rumble Falls) its certainly never traveled through different game-play sequences, from side scrolling to on-rails.
To see the full host of pictures,visit his official Miiverse post: https://miiverse.nintendo.net/posts/AYMHAAACAADMUKloUYDezQ
The Diablo III Auction house has been shut down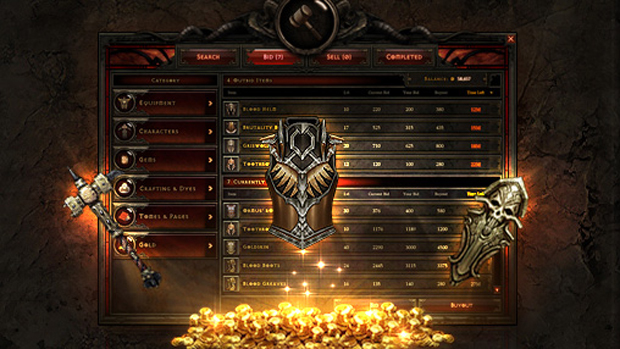 The beast has been slain, the monster is gone. Yes that's right folks, after months and months of angry forum posts and heated discussions, the Diablo III Real Money Auction House has finally been removed. Blizzard has finally taken the service down this week. All existing auctions have been settled,and any items not bought will be either sent to the highest bidder or returned to the seller.  
For the full FAQ on the shutdown, you can visit the official page: http://us.battle.net/d3/en/blog/13265001/auction-house-faq-updated-3-13-2014
Blizzard have been ticking all the right boxes as of late, and to be honest its about damn time. The real money auction house was one of the worst decisions they have ever made, completely ruining the entire flow and progression system of the game. Not to mention forcing it on a DRM system, which is still there I might add, but taking the Auction House down is certainly a great move.
Decapre, a brand new character revealed for Ultra Street Fighter IV
Yet another new character has been revealed for Ultra Street Fighter, and its Decapre, a member of the Dolls. While Decapre has been featured in previous titles, she has never been playable. She was shown off at the Final Round of the Street Fighter IV tournament this week. If you're unaware of the Street Fighter Lore of the Dolls, they are a group of brainwashed teenage girls who act as a team of body guards for M. Bison.  Its certainly interesting that Capcom is delving this deep into the lore for playable characters, makes you wonder what they are going to do for the cast for Street Fighter V.
Titanfall Xbox 360 version delayed yet again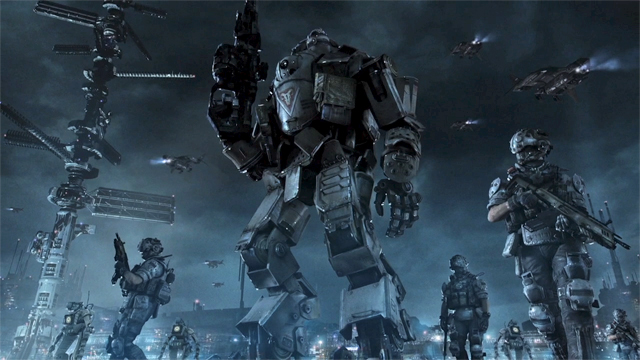 Titanfall is without a doubt a hell of a system seller for the Xbox One, as its certainly the most impressive current gen console exclusive. Well, sadly for those who planned to play it on the Xbox 360, they will have to wait a little longer… again. The game was to originally to release alongside the Xbox One and PC versions but was pushed to a later release for March 25th, but now the new release date will be April 8th. The reason for the delay was the usual 'its for the level of quality being improved'. Titanfall is a very busy game, and to be honest I cannot see it being done on an Xbox 360 as its just an outdated system, but we'll see what happens.
Sony shows off "Project Morpheus" at GDC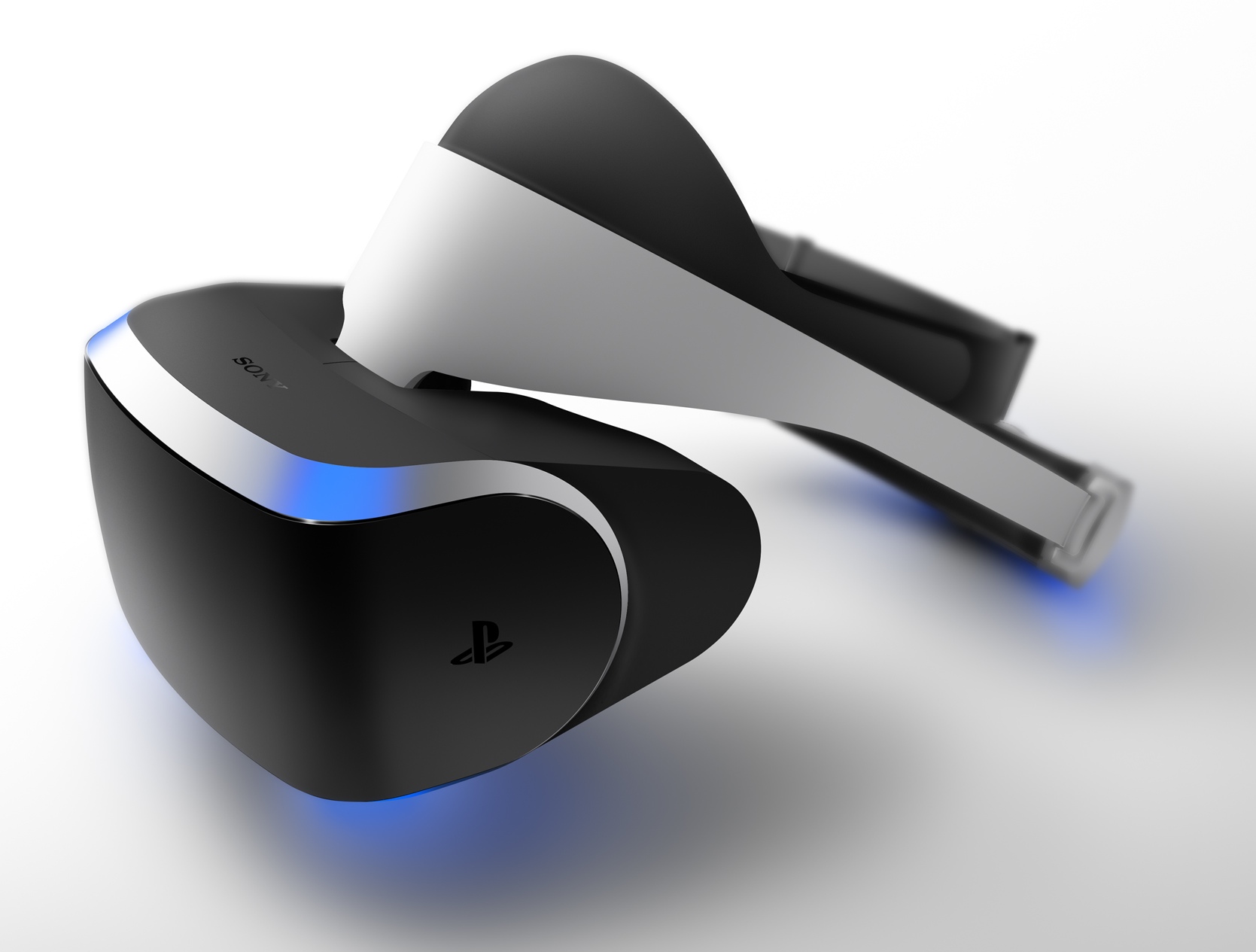 So this week was the GDC (Game Developers conference) and with that comes a good round of announcements and reveals, probably the biggest of which being the reveal of Sony's entry into the world of VR, "Project Morpheus". The project was announced by Shuhei Yoshida who proclaimed that with this device Sony will  "push the boundaries of play". Project Morpheus will be used with the PS4 and work together with the PlayStation Camera and Move. Sony has been working with NASA of all people to create a demo simulating Mars. The project has a long ways to go, Sony claims this is just a prototype and in no way close to being available for the public to purchase as of yet. Some companies have already made prototypes to work with the device,including EVE Valkyrie and Thief. While rumors were circulating for a while about the Sony's involvement in the world of VR, we certainly didn't expect it to come so soon, and to look so stylish(compared to the Oculus Rift,which is still very bulky). I have never really cared about VR in any way, but if such a massive company as Sony is getting involved so early in this generation, then it certainly seems like VR is happening regardless.
Ubisoft Unveils Assassins Creed: Unity
Earlier this week we saw got a number of details about a possible new title in the Assassins Creed series. The game was called "Unity" and was to be the next full title in the yearly franchise. Images were leaked online that showed a French setting, possibly taking place during the French Revolution. Well shortly after all this news came out, Ubisoft confirmed all of it, including a new trailer that showed off everything. The video description tells us more about the title:
"We have been working on the new Assassin's Creed for more than three years and although we weren't quite ready to show you our full vision for a next-gen only AC, it seems Abstergo are trying to force our hand! So here's a true first look at in-game footage from Assassin's Creed: Unity. Stay tuned – we'll have many more exciting details for you in the months ahead!".
Now, I never really cared for the Assassins Creed series, and I especially became disinterested when they became a yearly franchise. But as you can see by the description, this title has been in development for 3 years, so this was happening during Black Flag, Heck during 3 even. The longer a title is in development, the better a chance it will be up to quality when it releases, so this is definitely a move I respect Ubisoft for.
Assassins Creed: Unity will release for PS4, Xbox One and PC at the end of this year, look for more details during E3.
A gameplay trailer for Mighty No. 9 emerges at GDC
This week we finally got to see some footage of the game-play of the massive Kickstarter success story, Mighty No. 9. The footage shows off an Alpha version of the title, but it already looks very impressive and retains that classic Mega Man feeling. The video showed the new character 'Beck'  traversing an untextured level jumping and shooting. We also get to hear some of the music for the game, which sounds suitably amazing. We got descriptions of the other 8 Mighty robots, Beck being No. 9 of course. Even though the game has a lot of development time left, It really does look like a return to that classic Mega Man side-scrolling action fans have missed so much.
Far Cry 4 details dropped, including setting, gameplay and release date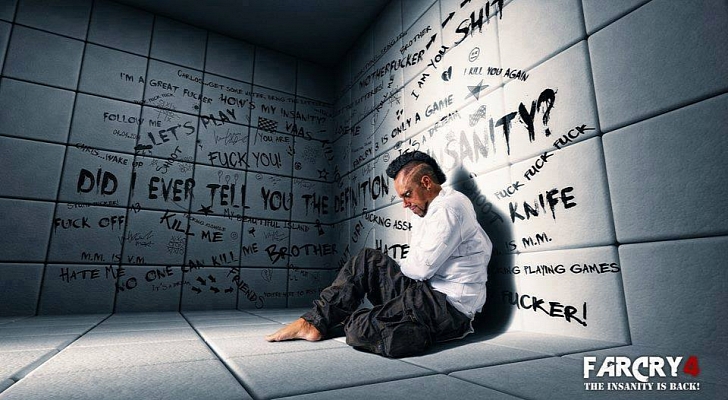 Far Cry 3 certainly took a lot of people by surprise,turning the Far Cry franchise from lackluster shooter to AAA. Then we got the truly bizarre and amazing Far Cry 3: Blood Dragon as an 80's centric piece of standalone DLC. Well the next reasonable step is Far Cry 4, and this week we finally got details on the title from Eurogamer. The game will be changing location from tropical jungle island to the Himalayas, so no more sunny beaches and sharks. Instead of those though, we do know one  addition to the game – ride-able elephants. Sign me up. The game is supposed to release in March 2015,so I would imagine we will be seeing something about it at E3.
For the full story head over to Eurogamer.com: http://www.eurogamer.net/articles/2014-03-20-far-cry-4-set-in-the-himalayas-has-ridable-elephants
Both Unreal Engine 4 and CryEngine become subscription services at GDC

In more GDC news now, both Unreal Engine 4 and CryEngine have been announced for a subscription model for others to develop games with. The Unreal Engine 4 will be simplified for smaller indie developers, now using the Blueprint system; designers and artists will have an easier time using it without having to know a lot about coding. Tim Sweeney (CEO/Founder) announced the subscription model for $19 a month. This subscription does come with one tiny little detail though – if you make and sell a game using the Unreal Engine, Epic Games will receive 5% of the sales. 
Cyrtek's subscription model for their program, the CryEngine, is starting in May and comes in a number of tiers. Only one  tier has been shown which includes one at $9.90 a months which gets you the service, with no royalty fee included.  
Now this is some pretty interesting news for smaller development teams and indie developers, as well as great news for us gamers, because whenever an engine becomes available to the masses, we see more interesting and innovative ideas. I think Crytek probably has the upper hand here, as we all know the Cry Engine is just gorgeous if used correctly, and that no royalty claim will certainly help developers out in the long term, as well as it's cheaper price-tag.
For more info on the Unreal Engine visit the official site: http://epicgames.com/
For more info on the CryEngine visit the official site: http://www.cryengine.com/news/crytek-announces-its-cryengine-as-a-service-program