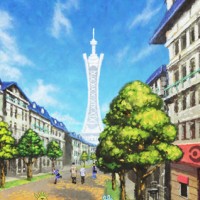 Masahiro Sakurai, the creator of Super Smash Bros and Kirby has released an image of one of the new stages we'll be seeing in the new Super Smash Bros game this year! The stage in question is the capitol city of the Kalos region, Lumiouse City! A huge city with the Prism Tower right at the center, this Pokémon city is sure to be amazing as a Smash Bros stage! Sakurai states '"The Prism Tower rises above Lumiose City. Up until a few seconds ago, the fighters were brawling on top of that tower. No, really."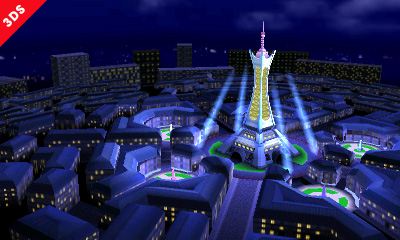 Pokémon that will be playable are Lucario and Pikachu, really gearing us up for the 3DS game which is being released later this year (no release date confirmed yet).
Other confirmed 'newcomers' are the WiiFit Trainer, Mega Man, New Leaf Villager and Rosaline and Luma!