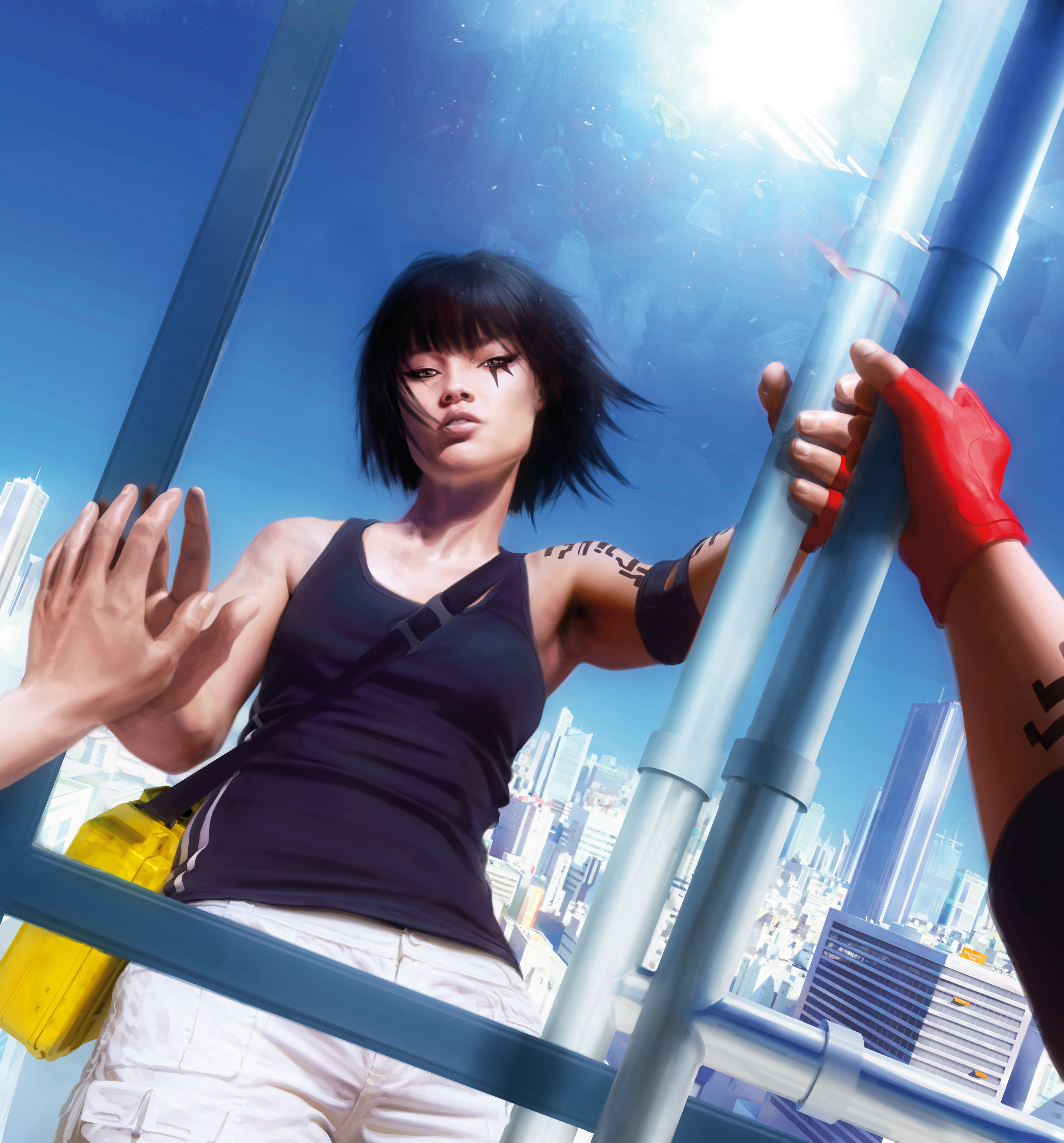 High Score: Mirror's Edge
It's pretty hard for me to believe that Mirror's Edge, a bizarre first-person free-running experiment from DICE, came out half a decade ago. It still feels like yesterday that I was falling head over heels in love with its visuals, honing my skills in its challenging, but rewarding, control system and occasionally gnawing through my own front lip in agonized, hopeless frustration. Mirror's Edge certainly had its faults, and there were no shortage of critics willing to point them out, but for me, it was unique enough to be absolved of its sins. Try as I might, I just couldn't stay mad at it. 
 One aspect of the game was almost universally praised though; its score. Even in its worst reviews there were kind words to be found about the music and sound design, handled by Swedish electronic musician Magnus Birgersson, also known by his stage name, Solar Fields. Today on High Score, we'll take a brief look at some of his work for one of my favorite flawed masterpieces; Mirror's Edge.
Still Alive

Considering how frequently this track appears throughout the score to Mirror's Edge, it would be a pretty bad idea not to include it. Still Alive is the theme song to the game – which in game land means 'the song that plays over the end credits and/or is used in trailers' – and is written and performed by singer/songwriter Lisa Miskovsky. The primary motif, heard in the piano here, constantly echoes through Birgersson's soundscapes bringing the whole thing together in a way that's both subtle and satisfying; a perfect example of how to use licensed music correctly. 
Introduction

Mirror's Edge sets out its stall early on. The first track you'll hear is Introduction; a five and a half minute long trip made up of gentle, haunting percussion, chiming chordal synths and samples from Still Alive (see above). It builds so slowly that you probably won't even notice the extra layers forming until they vanish rather abruptly at the 4 minute mark.
Jacknife

It's not all soft ambience and string samples though. Birgersson takes every opportunity to flex his musical muscle and that includes a few slices of serious electronica. Jacknife begins glitchy and frantic before settling temporarily to a steady pulse and some drones. Then, just to mess your head, it becomes an entirely different beast just after 4 minutes; that gentle percussion returns along with some some sampled tribal stuff and it all bursts to life again for a climax that would make Aphex Twin blush. 
New Eden

New Eden starts off like a lot of its brethren; slow, sparse and atmospheric. It's also got the same brilliantly patient build up going for it though, so don't worry too much as you wade your way through the opening bars. New layers arrive suddenly and are taken away just as quick, before a crispy electronica beat takes the reigns and, along with some pretty fascinating bass motifs, take us through to the end. 
***
Somehow, in the face of harsh reviews and harsher sales, sanity prevailed and Mirror's Edge became a cult classic just culty enough to get greenlit for a sequel. Nothing is known about Faith's next adventure – truth be told little is known about her first one – just that it's coming. If the guys at EA and DICE have any sense, Birgersson will be coming back too and that's something we should all look forward to.