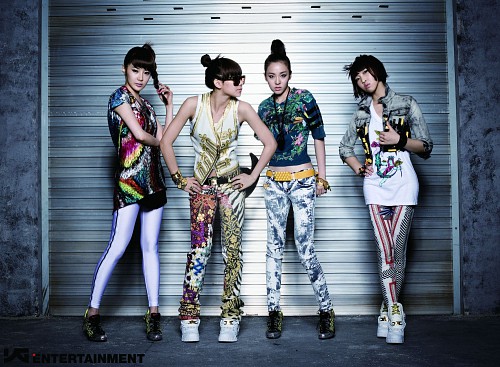 Music Monday 10/03/2014
It's Monday! Let's crack out the tunes. 
Broods – Never Gonna Change

Avid followers of Music Monday might remember that BROODS popped up last year with Bridges. Well, clearly being featured in my humble little column was a launchpad for them as they're now releasing tracks left right and center and are poised to start taking over the world. Never Gonna Change is so cool, so relentlessl y laid back and chilled that you could actually fall asleep listening to it. And that's not a bad thing. I'm talking about the kind of sleep that feels positively heavenly. The kind of sleep that you're actually almost awake enough to enjoy. Look, it's great just listen to it right now.
Hudson Taylor – Weapons

The video might be a bit long-winded but sit through the first few minutes and you'll find a ridiculously catchy call-to-armslessness by Ireland's own Hudson Taylor. These guys have been pegged for big things for a few years now and with every stellar track they produce they inch closer and closer to the big time. Weapons is another fantastic piece of the soundtrack to their inevitable success. 
2ne1 – Crush

Ladies and gentlemen; line up for the return of one of the biggest k-pop groups to ever make us dance like morons. 2ne1 are back with their new album Crush and boy have they come back fighting. A stronger focus on their hip hop influences sets Crush apart from their previous stuff, but as the title track will prove, they still have that special something that keeps their fans all over the world clamoring to them. And no, I'm not just talking about CL. 
Hanne Kolsto – One plus one makes one out of two

Brace your earholes folks, this track is going to blow your mind. Combining bits of electronica, indie, folk, pop and dance music, Hanne Kostlo's One plus one makes one out of two is going to change your soundtrack plans for the week. I don't even know what else to say about it really. Just listen to it and you can thank me later.