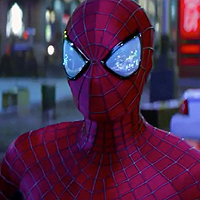 Final Amazing Spider-Man 2 trailer is here.
So after more trailers, featurettes and TV spots than even I can count, Sony have released what they're calling the final Amazing Spider-Man 2 trailer.
This latest trailer gives us a better look and the Rhino and Green Goblin characters played by Paul Giamatti and Dane Dehann.
Amazing Spider-Man 2 swings into theatres in May.
Check it out and let us hear your thoughts in the comments guys.