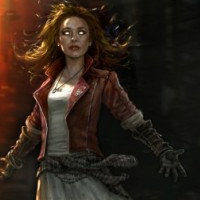 Avengers: Age of Ultron Concept Art
A rampaging Hulk, a brawling Quicksilver and a Scarlet Witch who looks like she's about to going ballistic! It might just be concept art but it certainly has gotten my hopes up for the next instalment in the  Avengers movie series. City ruins show what appears to be the Black Widow standing back to back with the Hulk whether this is a prequel scene showing the devastation of New York or an all new cityscape set for destruction (or just some art!) is still up in the air.  These are also some of the first glimpses we've gotten of Wanda and Pietro Maximoff and while Quicksilver's outfit looks pretty sleek, it has to be the Scarlet Witch's outfit that stands out and can't help  but compare it to her otufit from X-Men Evolution!
The concept art was released as part of an ABC special on Marvel, Marvel Studios: Assembling a Universe.
Anyone else think the X-Men Evolution outfit for Wanda looks similar to the concept art?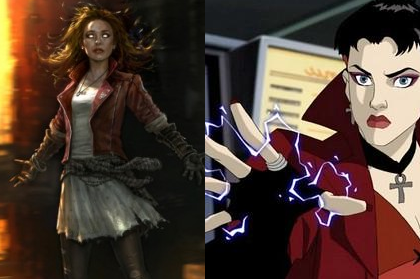 Editor-in-Chief, part-time super villain and hoarder of cats. If you can't find me writing, I'm probably in the kitchen!