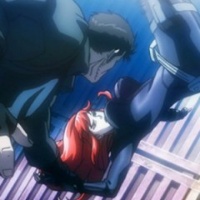 Avengers Confidential – Trailer
To help satiate our appetite for all things Marvel's Avengers a new Anime feature is coming our way and will surround events featuring my favourite former KGB agent, Black Widow aka Natasha Romanov. Marvel's Avengers Confidential is set for release March 25th and will see the Black Widow pair up with the Punisher and take on the terrorist group Leviathan.
"When The Punisher takes out a black market weapons dealer with stolen S.H.I.E.L.D. tech, he inadvertently stumbles upon a much larger terror plot under investigation by Black Widow, agent of S.H.I.E.L.D. Detained by the clandestine law enforcement organization, Nick Fury offers the Punisher his freedom in exchange for one mission; To work with Black Widow and stop the terrorist group known as LEVIATHAN."
Avengers Confidential is being made by Madhouse, the same company behind the other Marvel Anime features, Iron Man, Wolverine, X-Men and Blade.
Editor-in-Chief, part-time super villain and hoarder of cats. If you can't find me writing, I'm probably in the kitchen!