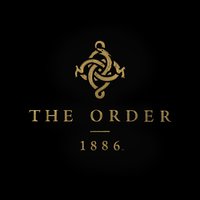 One of the most anticapted titles for the PS4 undoubtably is The Order:1886. The title was shown off at last years Sony press conference at E3 to much fanfare and while the original trailer only showed off a cinematic trailer featuring the four knights and their fancy tesla guns, we didn't see anything in terms of gameplay. Well now Sony has released another trailer for the game, but sadly, there still isn't exactly a whole lot of gameplay.
The trailer shows off more of the story, setting up the world and the struggles the 'Order' now faces, a kind of monster. The two forces have fought against each other for centuries, but now mankind has ventured into the industrial stage and with that comes more weapons…weapons to kill monsters with. 
I would recommend watching Rev3 Games impressions on the title from a recent hands on presentation, as they received gameplay footage.
The Order:1886 currently has no release date and is in development for the PS4