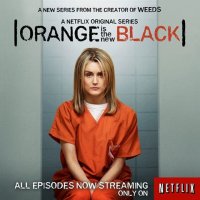 It's the news all Netflix subscribers have been waiting for. So if you were rethinking renewing get on that. The teaser trailer for the second season of Orange is the New Black has been released with the information that the show will be back on Netflix on the 2nd of June.
We were all captivated by Piper Chapmans prison story when the series' first became available to watch from her personal problems both inside and outside the prison environment to her physical altercations with other inmates. Not to spoil the ending for anyone who has not seen the entire series but for anyone who has they share in the excitement of finding out outcome of the last minutes of the finale of the first season among other smaller storylines within the series.
The 15 second teaser trailer only gives us a glimpse but what we can see is that we are going to see some of our favourite characters back again, Tastee here's looking at you. It may be short and sweet but it ignites the fire for the show in our bellies and it makes us need it sooner rather then later.  But for now we will have to familiar ourselves with their stories and personalities again while we wait for the new season. For anyone out there who has not experienced this series yet it is well worth the subscription fee and worth the watch.