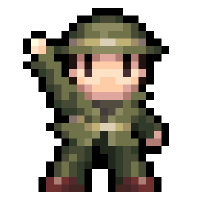 The sequel to last year's torture platformer, La Mulana recently turned to Kickstarter in order to gain funding. Fans of the original(myself included) took to Kickstarter to help out, and lo and behold the game has reached it's goal. While the goal was $200,000, the developers still have four more days left in the campaign, so who knows how many stretch goals they can achieve.
The stretch goals include things like more story sequences, diary entries and even ports to consoles,though I doubt that will happen at this point. 
It's always good to see any indie developer be able to continue their series due to Kickstarter and it's actually quite rare of a Japanese development house to even consider it but we are seeing more of this what with the recent success of Mighty No. 9 or Unsung Hero.
For more info you can visit the official page!