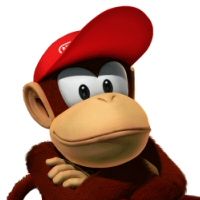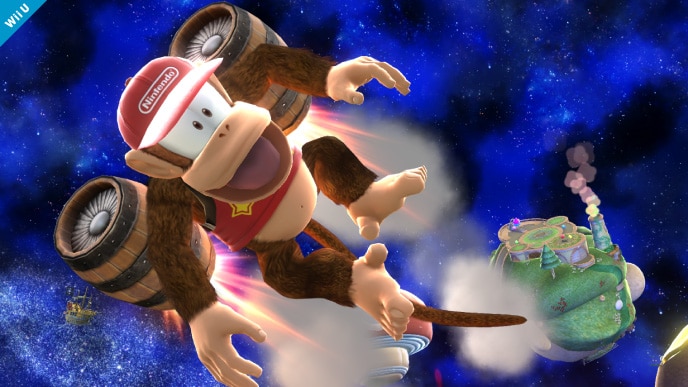 Yes! Everyone's favorite adolescent monkey is back in for the fight!
Diddy Kong has been confirmed for Super Smash Bros. He is yet another returning character from Brawl and was quite the fan favorite( myself included) for players. He's back right from his recent endeavors in Donkey Kong Country: Tropical Freeze, boasting his famous barrel jet pack and peanut shooter but the long arm shot seems to be new if I am not mistaken though. I myself am pretty happy the little guy is back, as he was always a fun character to play.
Super Smash Bro's Wii U and 3DS will release later this year.
For more info visit the official site:!