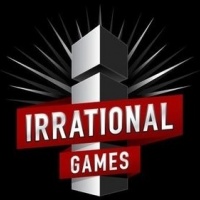 Bioshock developers 'Irrational Games' have announced they are closing their doors for the final time. After seventeen years, today it was announced that Ken Levine has decided to dissolve Irrational Games and move on to newer projects.
What sort of newer projects? Well, in a statement on the studios website, Ken writes, 'In time we will announce a new endeavour with a new goal: To make narrative driven games for the core-gamer that are highly replayable. To foster the most direct relationship with our fans possible, we will focus exclusively on content delivered digitally.'
Ken will be starting a 'more entrepreneurial endeavour' over at Take Two, whom he has also given the reins to for the Bioshock series, whose last DLC 'Burial at Sea – Episode 2', is set to drop next month.
A full statement, with details on possibly interviewing the studios creative staff, can be found at the studios website: www.irrationalgames.com