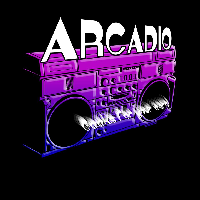 Arcadio Episode III: Roleplaying Games
Anthony, Naomi, Ryan and I spent all of last weekend locked in a room with nothing but character sheets, dice and pencils… the result? An epic three day adventure that took us from the ruins of a city under siege to a forgotten monastic settlement deep within a frozen Tundra and mountain range. Episode III of our new (it's still new right?) podcast, Arcadio, is dedicated to the RPG genre from Final Fantasy to Dungeons and Dragons, deep space to magical forests.
Editor-in-Chief, part-time super villain and hoarder of cats. If you can't find me writing, I'm probably in the kitchen!